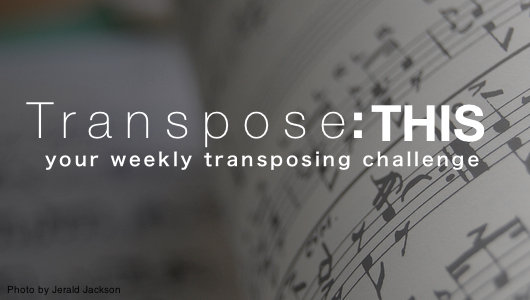 Transpose THIS
Practice makes better
Every week we offer up a new transposing challenge. First the answers from last week...
Acoustic: Last week we asked you to capo Jeremy Camp's "Shine" on two different frets and still play it in the same key. There are a few different places you could go with this. The song is in Bb so the thing to do is figure out where are your Bb notes are on the neck and use those for the root notes. You could have capoed on 1 to play A shapes, on 6 to play E shapes, 8 to play D shapes or 10 to play C shape (though you are really getting up the neck with that one.) Bravo if you got. If you didn't, I'm available in the comments section as always.
Lead: We asked you to take the concepts you learned from the week before and drop the verse lead riff to F. You need to utilize that droning note and you run out of frets just moving down. Since the original riff is droning on a Bb you know you need to drone on an F when switching keys. The easiest way to do this is capo on 1 and use your high E for the drone. It should have come out like this.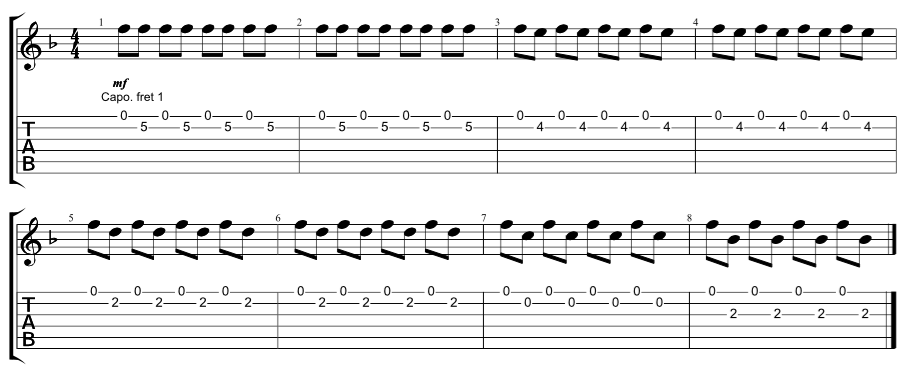 The other thing you could have done is capoed on 3 and used your D string for the drone like this.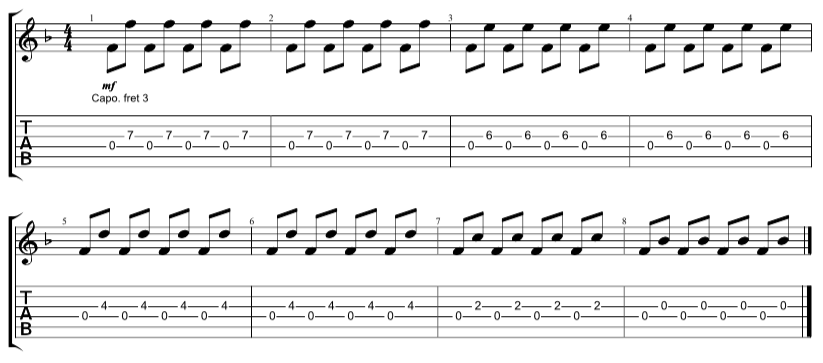 Personally, I prefer the first method because it keeps the tone closer to the original. If you got it, find someone to give you a pat on the back.
This Week: When Mercy Found Me by Rhett Walker Band
Acoustic: You're going to love me for this one. Drop the capo and play it in the same key. It's in Eb so you've got your work cut out for you. See if you you can stay on the top 4 strings (D, G, B and E). It will help give you the same tone as the song.
Lead: We'll keep it easy for you. Try staying in the same key but play that opening slide riff in 2 other places on the neck.
Get To Work
Feel free to ask anything in the comments. I always answer.