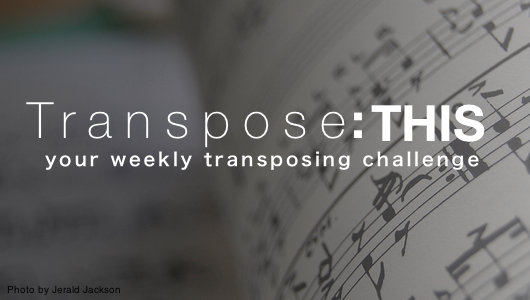 Transpose THIS
How did you do?
Every week we give you a challenge to transpose and follow up the next week with the answer and a new challenge.
Last weeks answer
Acoustic: You needed to find a way to capo Chris Tomlin's "Your Grace Is Enough" and play it with G shapes instead of the usual A shapes. In order for your G chord to actually be an A, the root note (third fret of the E) needs to actually be an A. This requires you to capo on 2. Now your third fret relative to the capo is an A making your G shape an A chord. The rest is just filling in the other chords and here's a little secret: the chords are the same as the lead guitar in the lesson since the lead is capoed on 2. Bonus points if you caught that.
Lead: You were supposed to play the intro riff in the key of F. In order to keep that droning root note, I capoed on the first fret and rather than using the G string as the open drone note I used the high E string instead so it came out like this.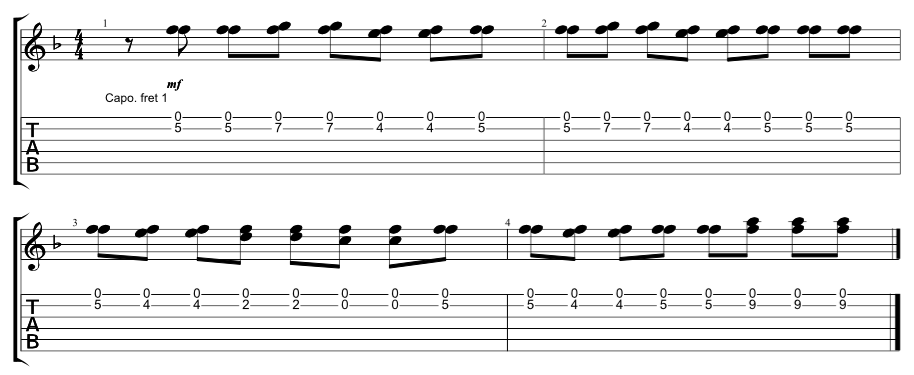 This week we're using "Shine" by Jeremy Camp
Acoustic: The song is in the key of Bb but acoustic is capoed on 3 and playing like it's in G. See if you can find 2 other places you can capo and play along.
Lead: Let's see if you learned from this week. That intro lead line is using an open string again. See if you can transpose it to the key of F.
Get to work
As always I've attached the relevant song lessons and will take questions and comments below.