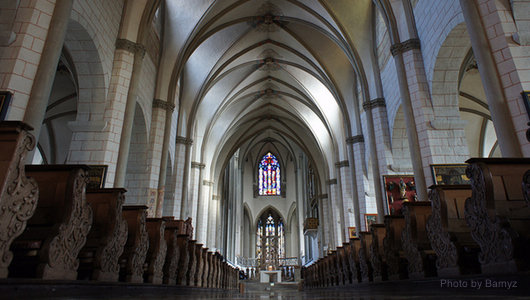 Creativity In Worship: Where's The Threshold?
It's around here somewhere...
Recently I was asked in the comments section about the role of creativity in church. As with most issues in the worship leading world, I have quite a history with this topic. I believe that beauty in the world points to the One who created beauty and creative expression is worship to the Creator. So why does honest and worshipful creativity often fall flat in church?
It's all about context
I believe it's because art needs context to have the greatest impact. The graffiti artist Banksy decided to play a prank on New York and put his art for sale on the street for $60 a pop. The video is hilarious. Pieces worth tens of thousands at auction are bargained down to 2 for $60. Wrong context. So how do we know if a Sunday service is the right place for what we want to express?
A simple question
There are no hard and fast rules on this because every community is different. What is totally appropriate in one may be completely inappropriate in another. Therefore, the question we must always ask ourselves is "Does this expression draw this body of believers closer to Jesus Christ?" When the answer is a resounding "Yes!" offer it with passion and humility. If the answer doesn't present itself so easily, seek God and the counsel of others. Your work may just need some slight changes to make it more accessible or you may need to teach into what you are wanting to share.
Conclusion
Art is powerful and when expressed in the proper context, can help us understand our Creator in a transformative way. Still, the song I wrote this week may not be for my whole congregation. That poem may just be meant for a close friend. That 10 minute musical interlude may be more appropriate for a prayer meeting than a Sunday service. God gave us the ability to make beautiful things, but as with everything He's given, it's at it's best when given back. If you're looking for some creative tunes, give these a try.