Acoustic Guitar Tutorials
Learn to lead.
Play the worship songs you love on a stage or in a living room. Worship Artistry lessons gives you the confidence to know the song and adapt it to your setting.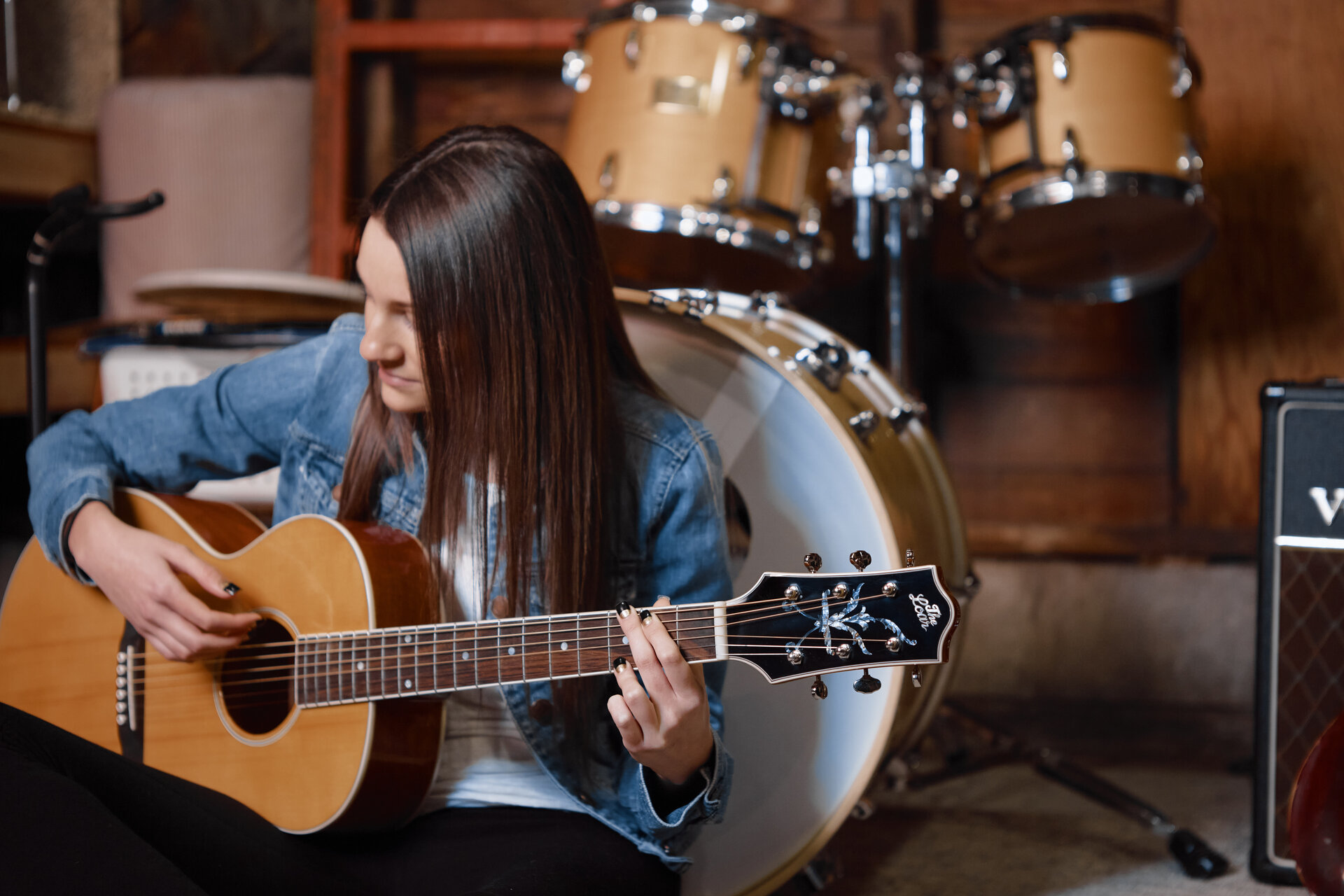 Everything arranged for you.
We arrange every song for team and solo playing. Lock in with the band or incorporate the melody, pick like the piano and build the dynamics on your own.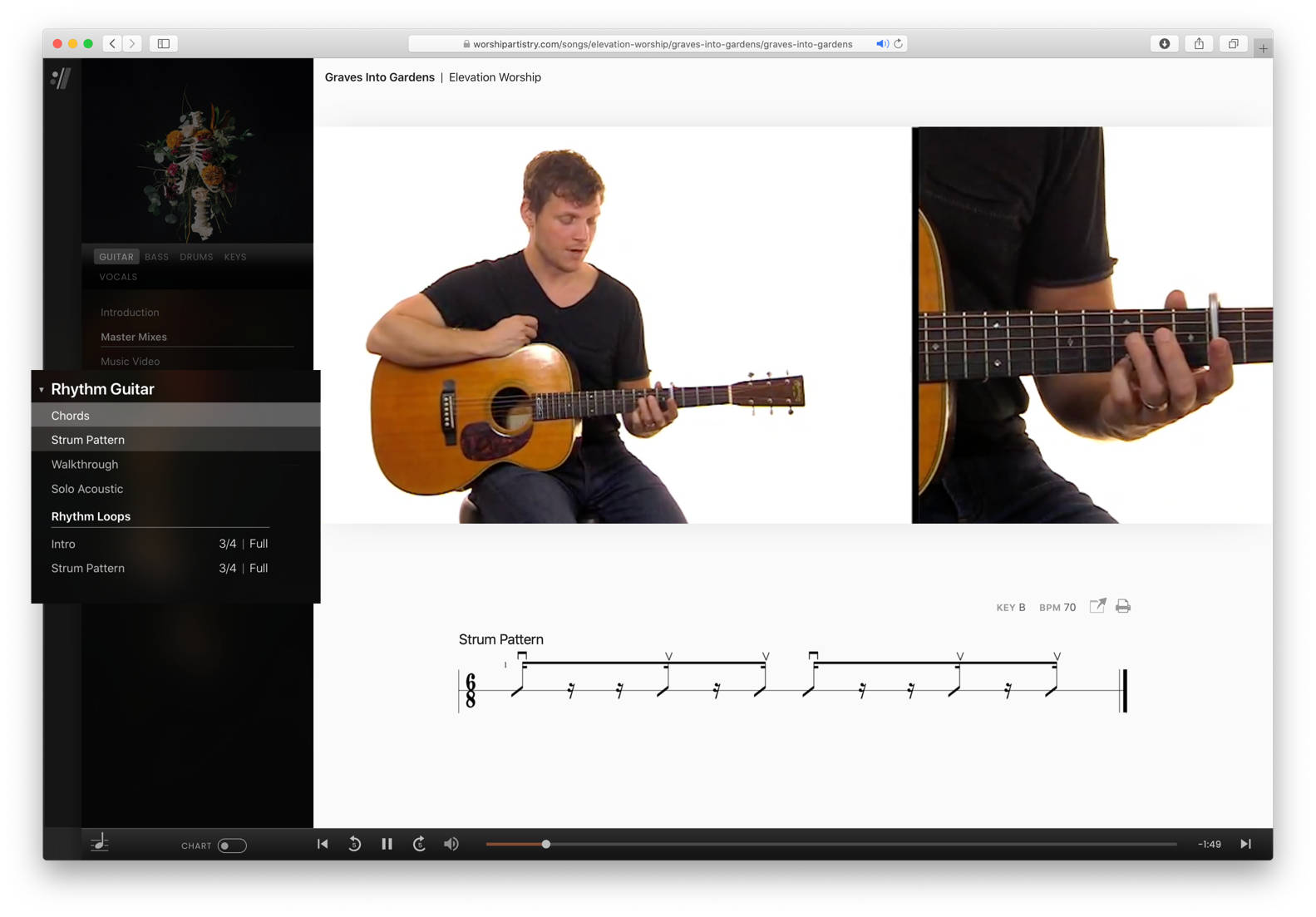 Maximize your practice.
Prepare with our band or practice for an audience of One. Every song lesson features as much or as little instruction as you need. Watch detailed video teaching on both right and left-hand technique or jump right to the chord chart, practice loops, or play-along videos.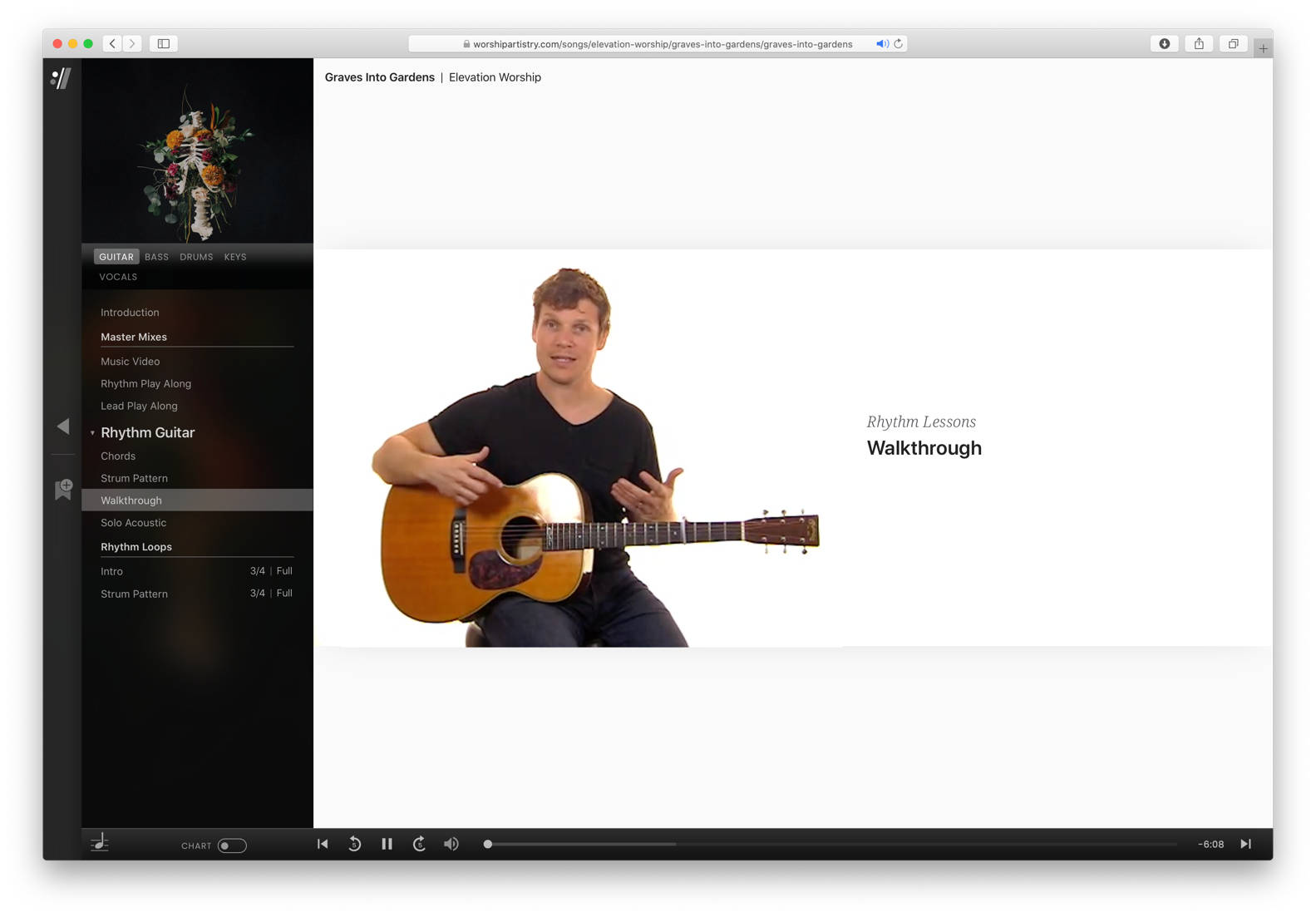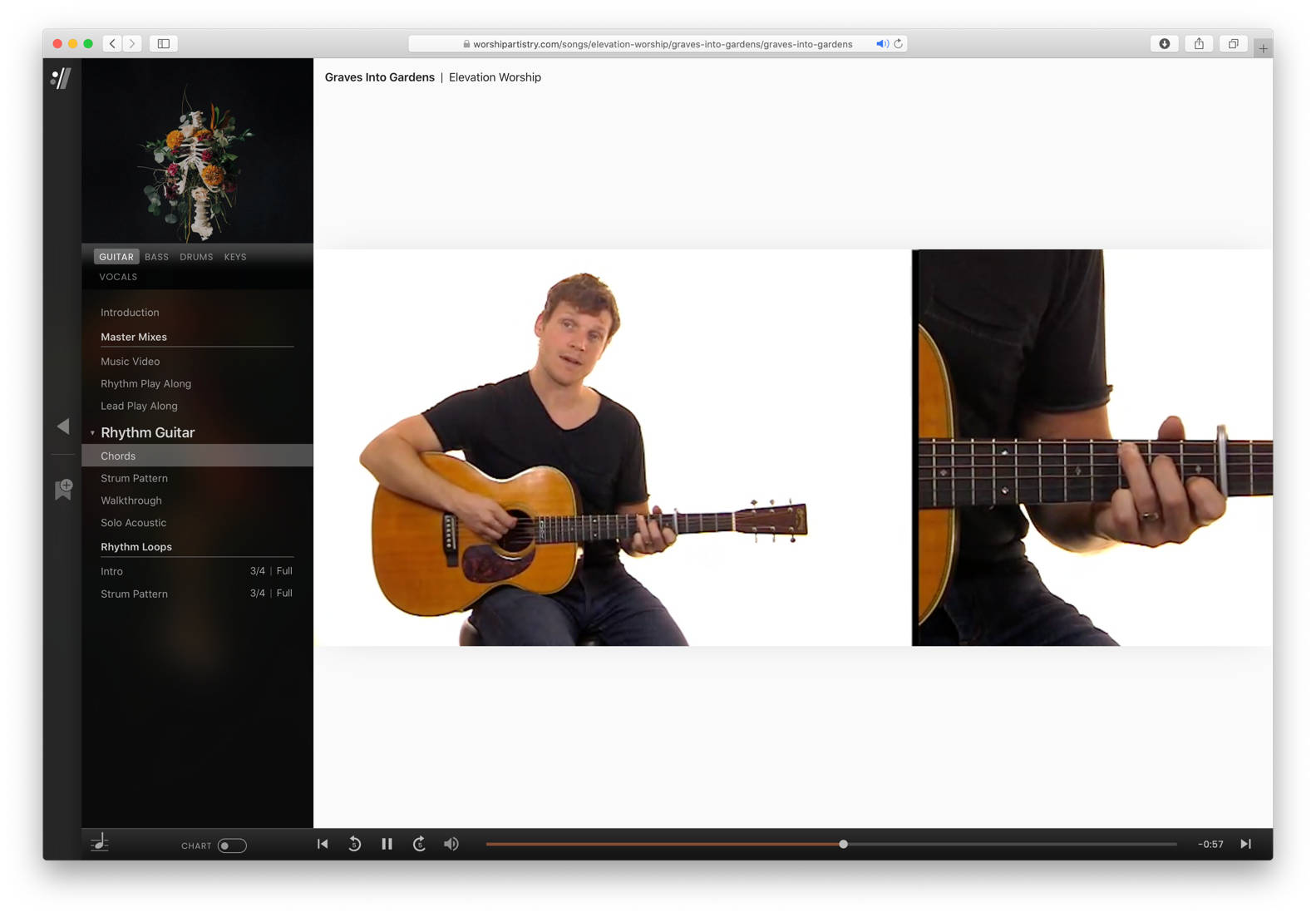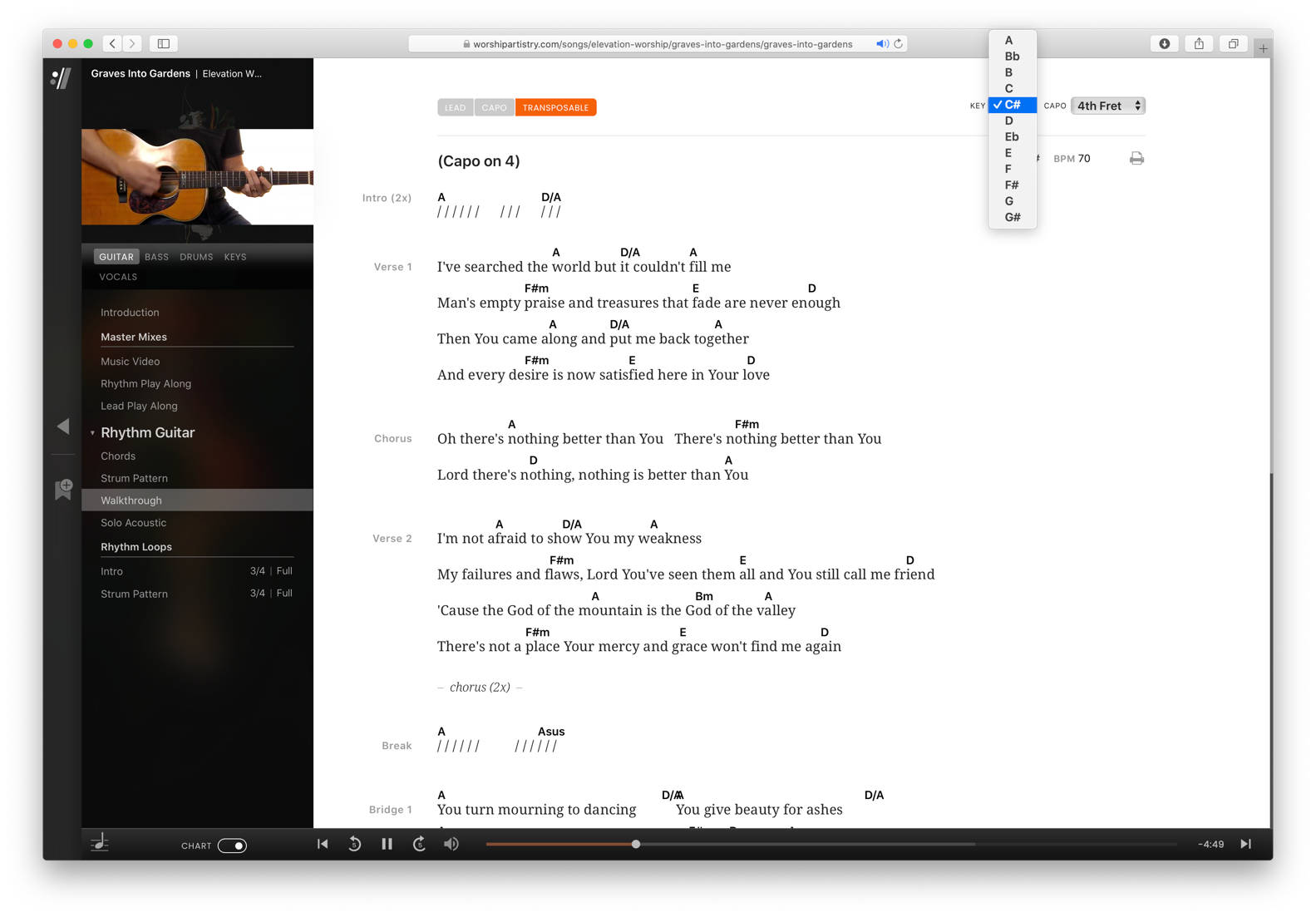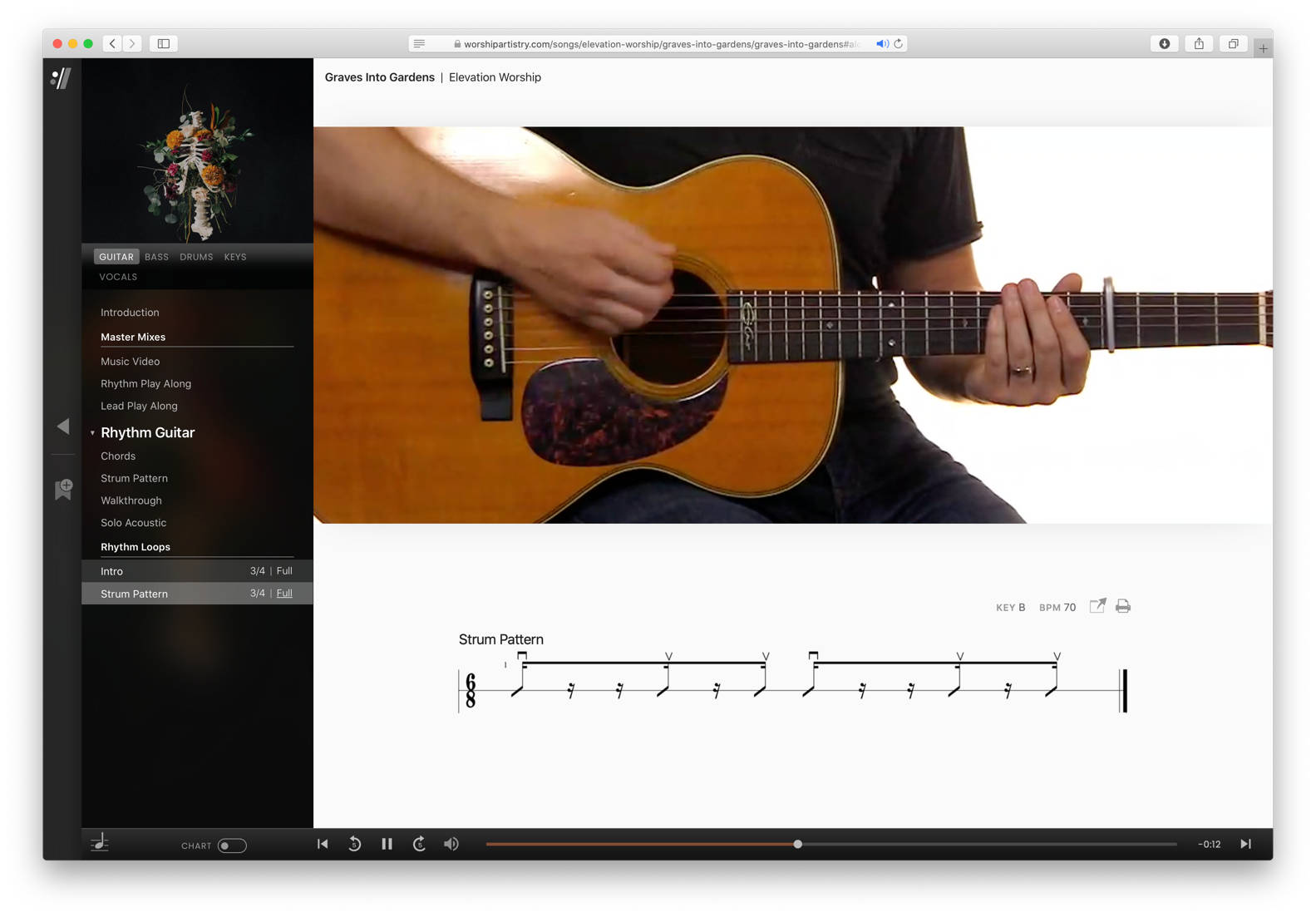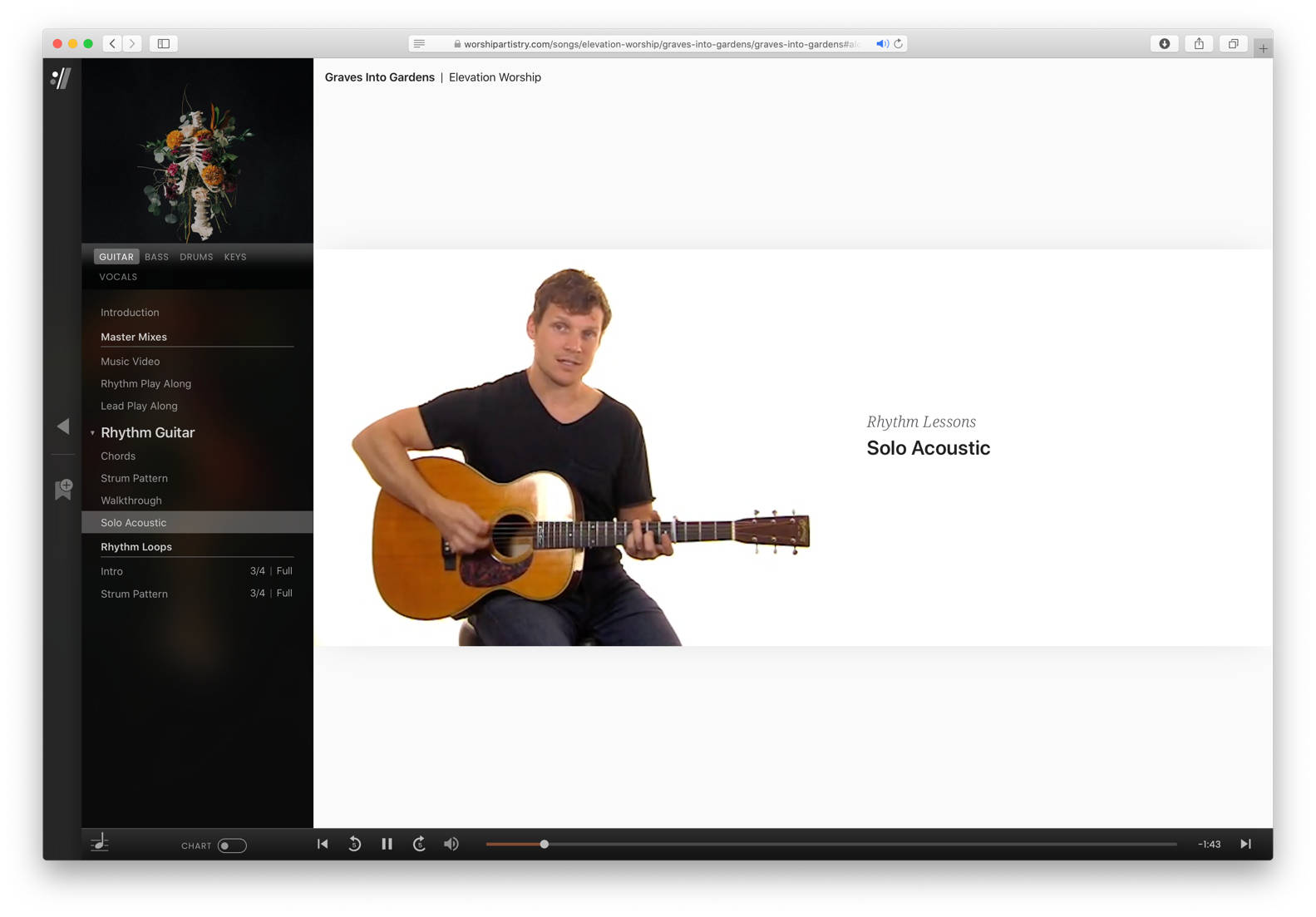 Play at your level.
Our library of over 500 songs is organized into collections to match your ability. Get started with four-chord strummers, work on your fingerpicking or give lead guitar a try.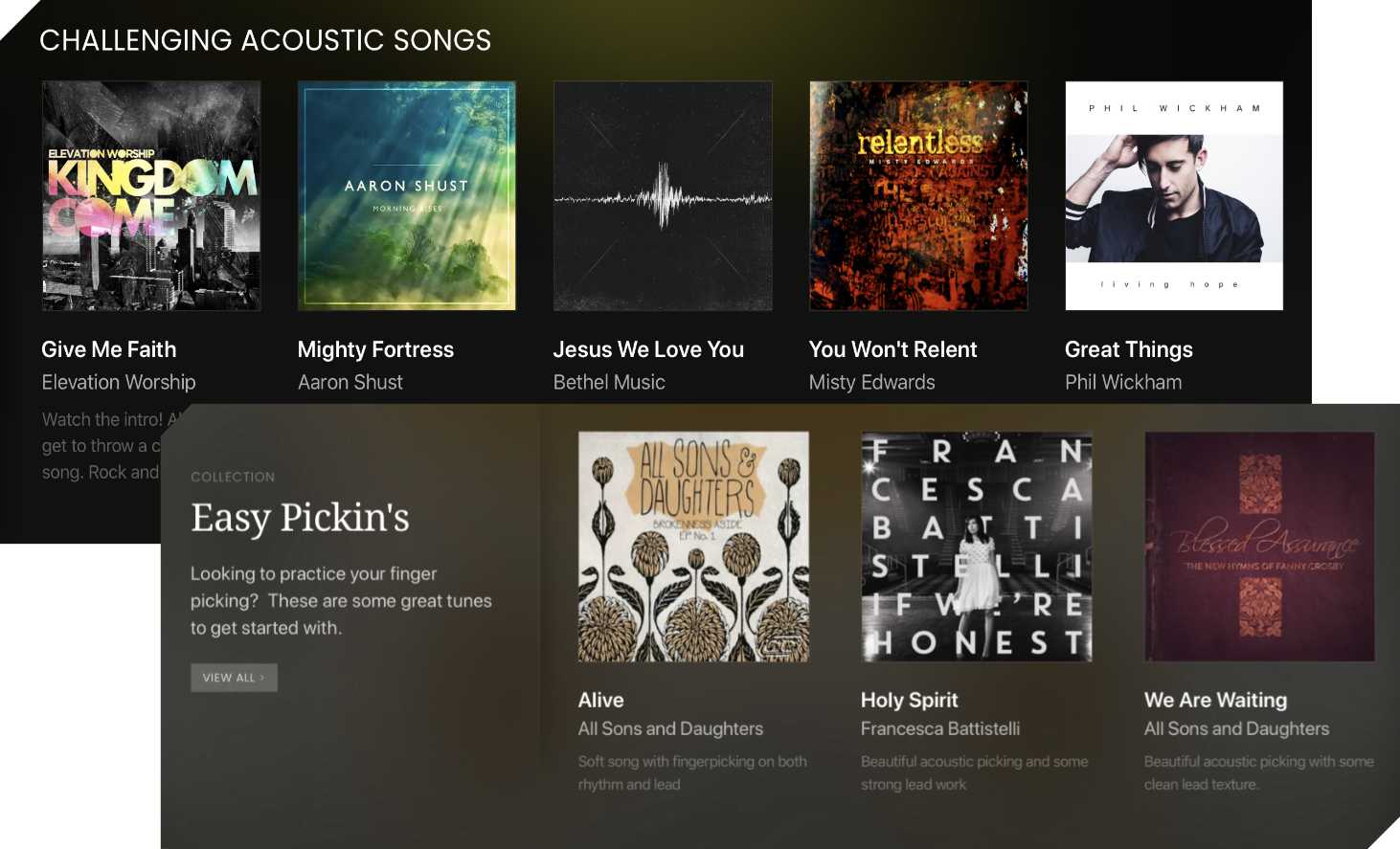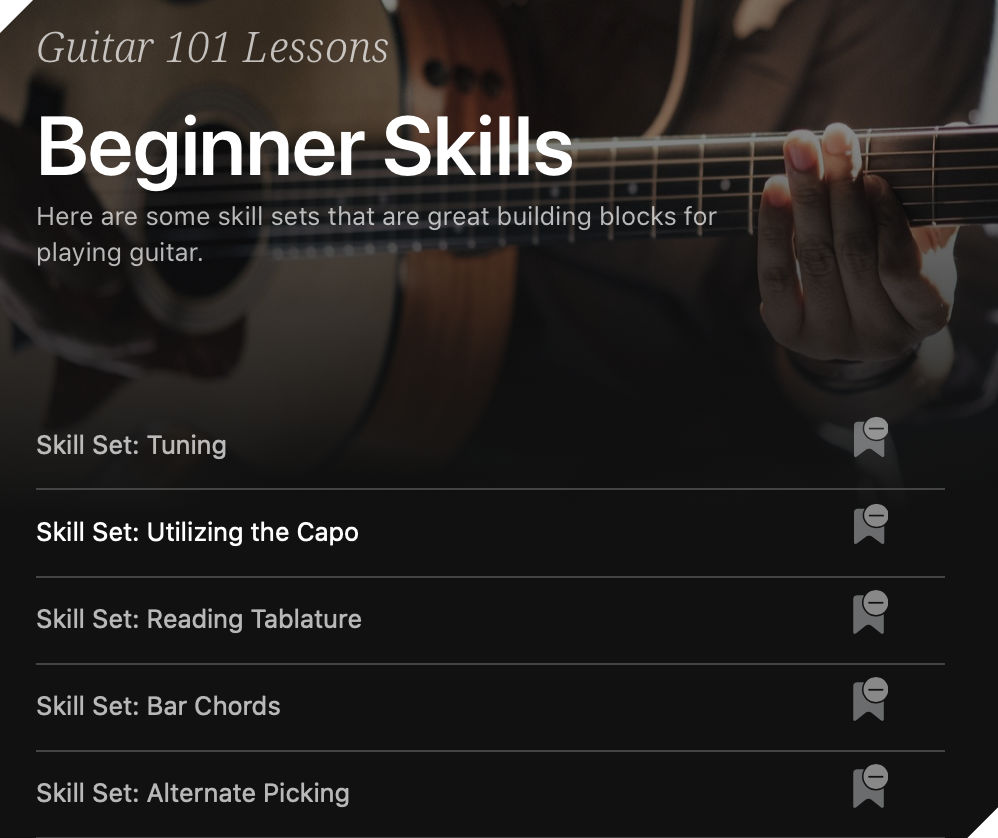 Build your skills.
Know what you don't know. Our Intro To Guitar lessons help you start from scratch and our skill lessons help you build on the fundamentals. Strengthen your rhythm, build your chord vocabulary, play more challenging songs. Be the guitarist you've always wanted to be!
Take your playing anywhere.