Worship Lead Guitar Lessons
Play with confidence.
Worship Artistry's detailed Christian praise song tutorials and online lessons give you the confidence to bring your best every Sunday. Learn to express your heart of worship through your guitar.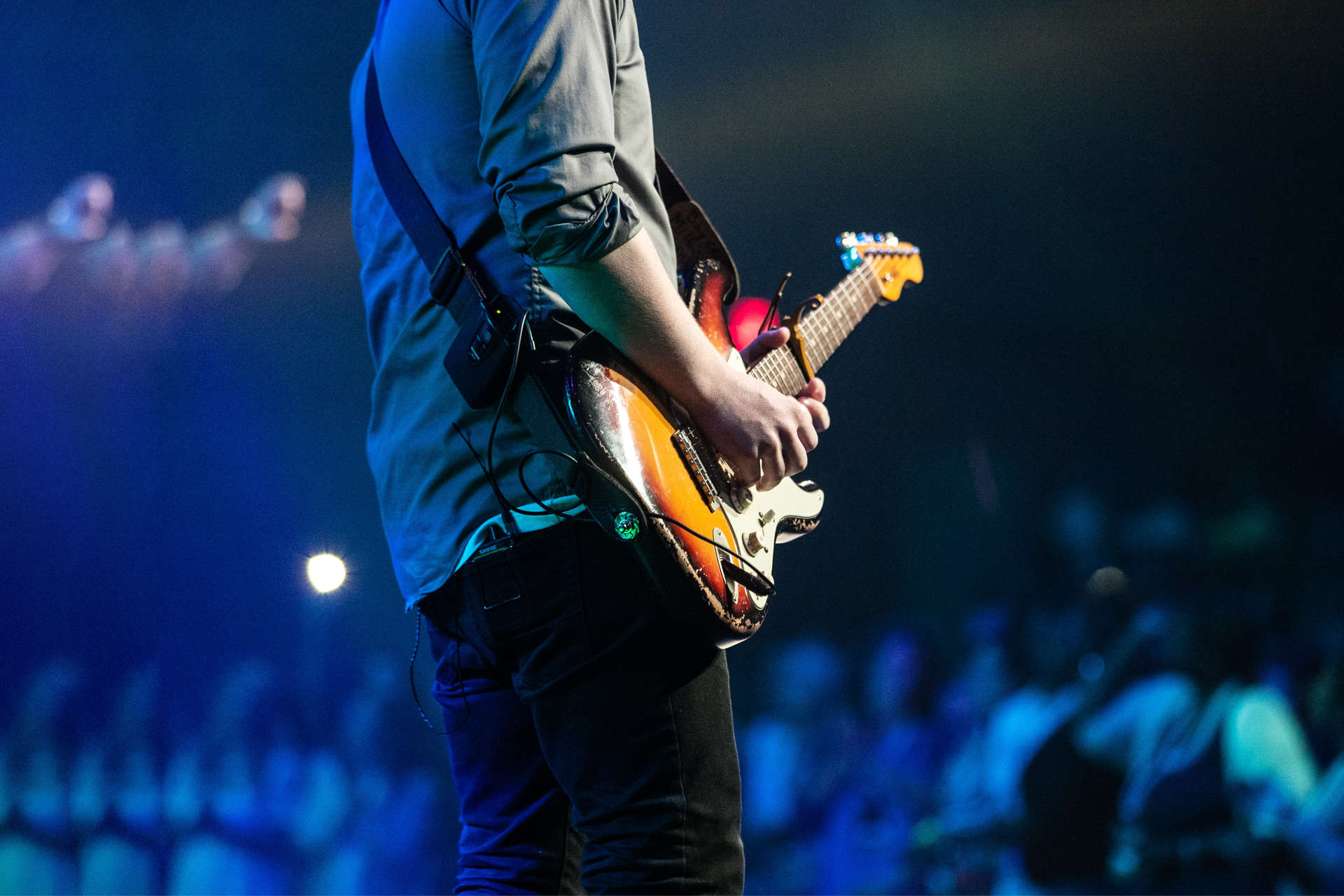 Everything arranged for you.
Lead guitarists learn song arrangements for a single player that cover all the crucial guitar parts.
Nail the intro riff, power through the chorus, play the solo note for note. We've got you covered.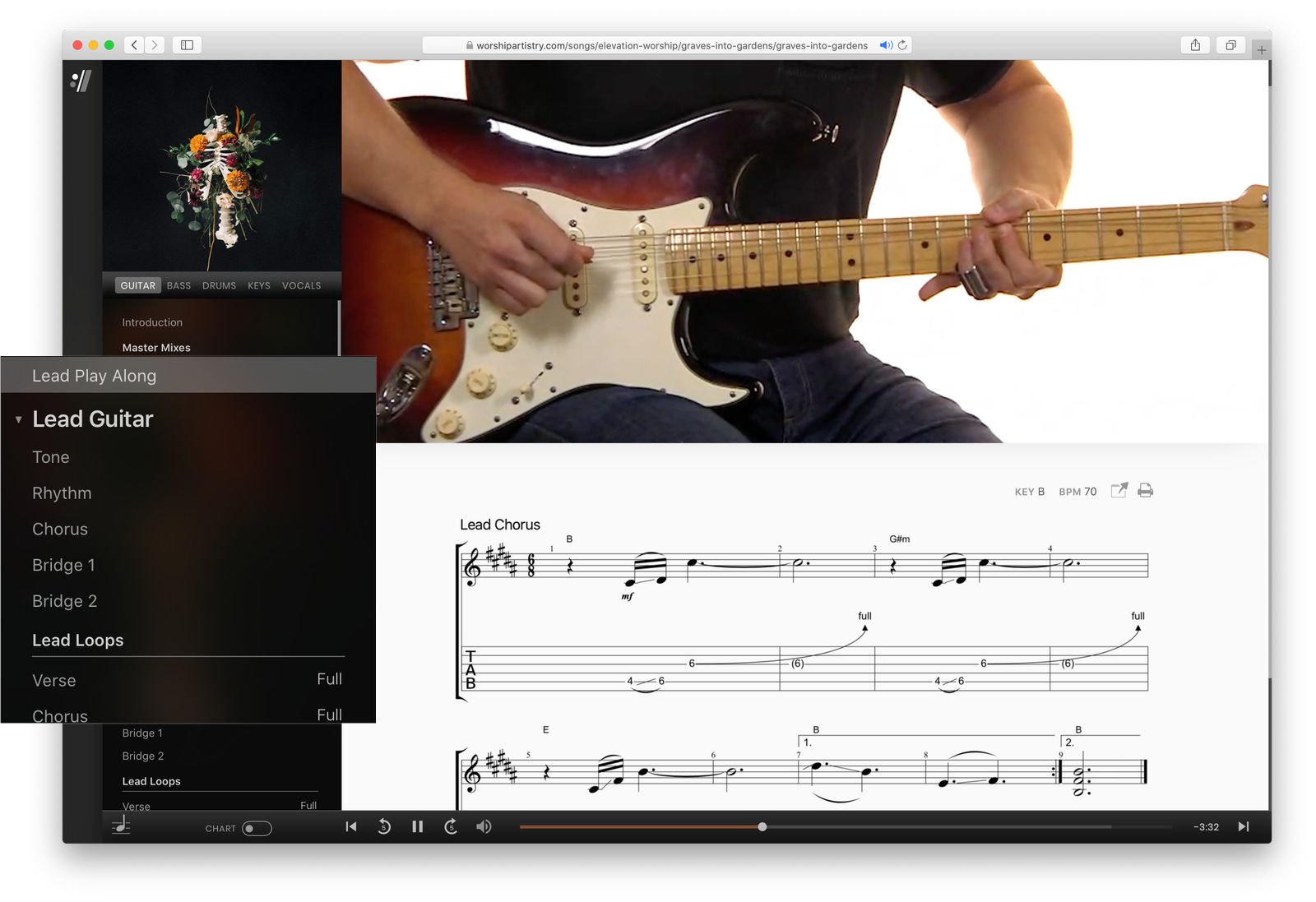 Maximize your practice.
Prepare with our band so you can play with yours. Every song lesson features as much or as little instruction as you need. Watch detailed video teaching or jump right to the tabs, practice loops or rehearsal mix.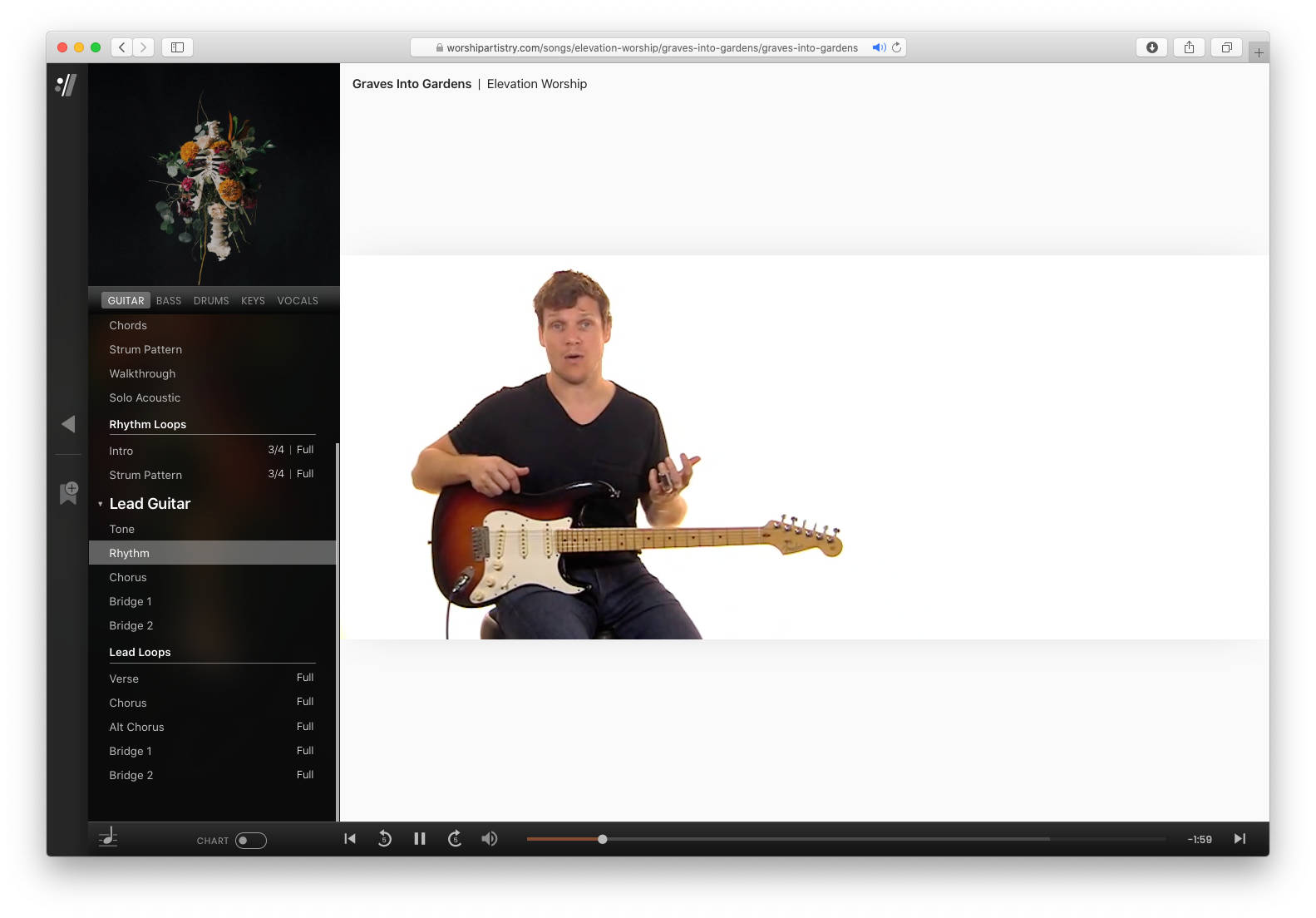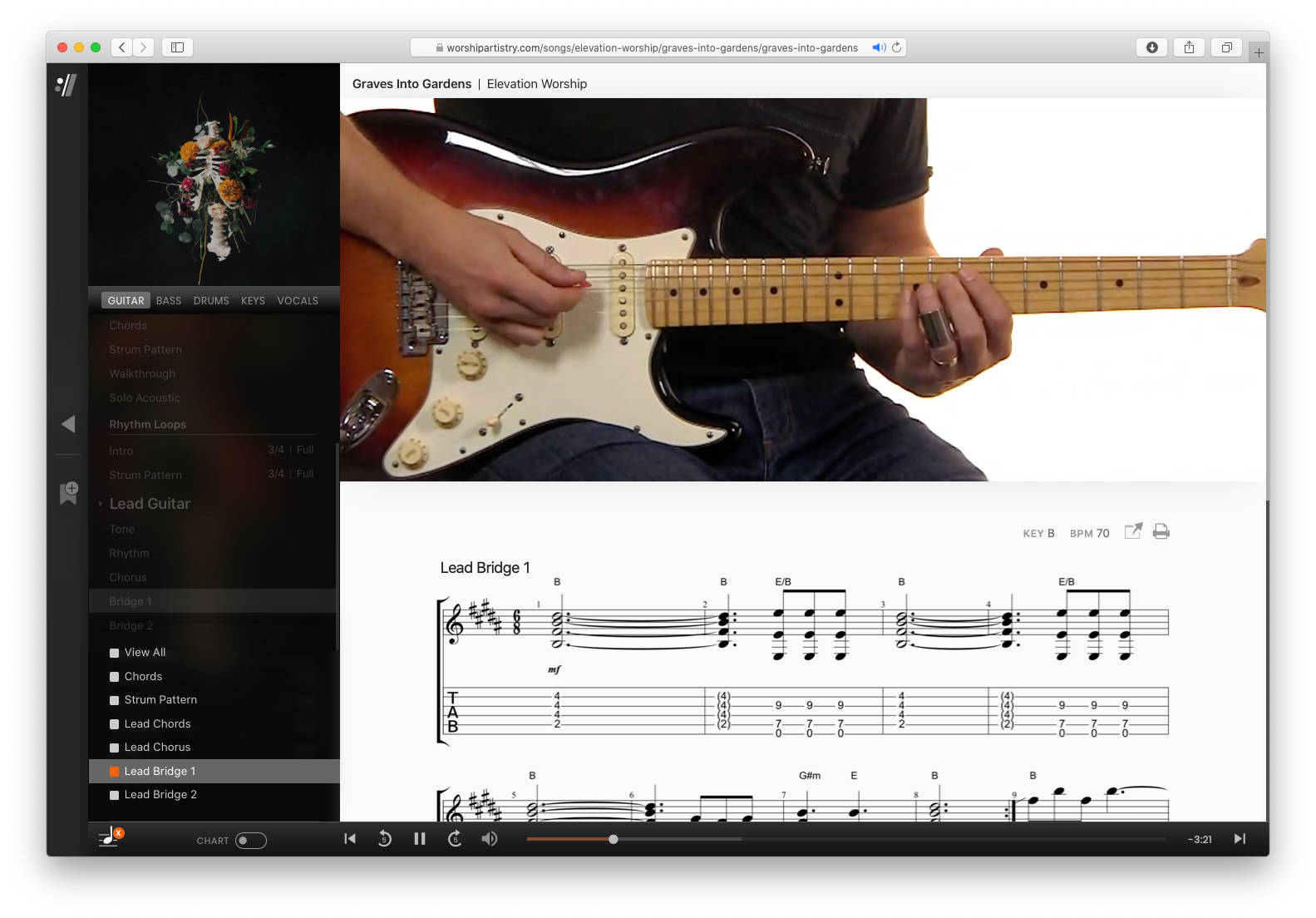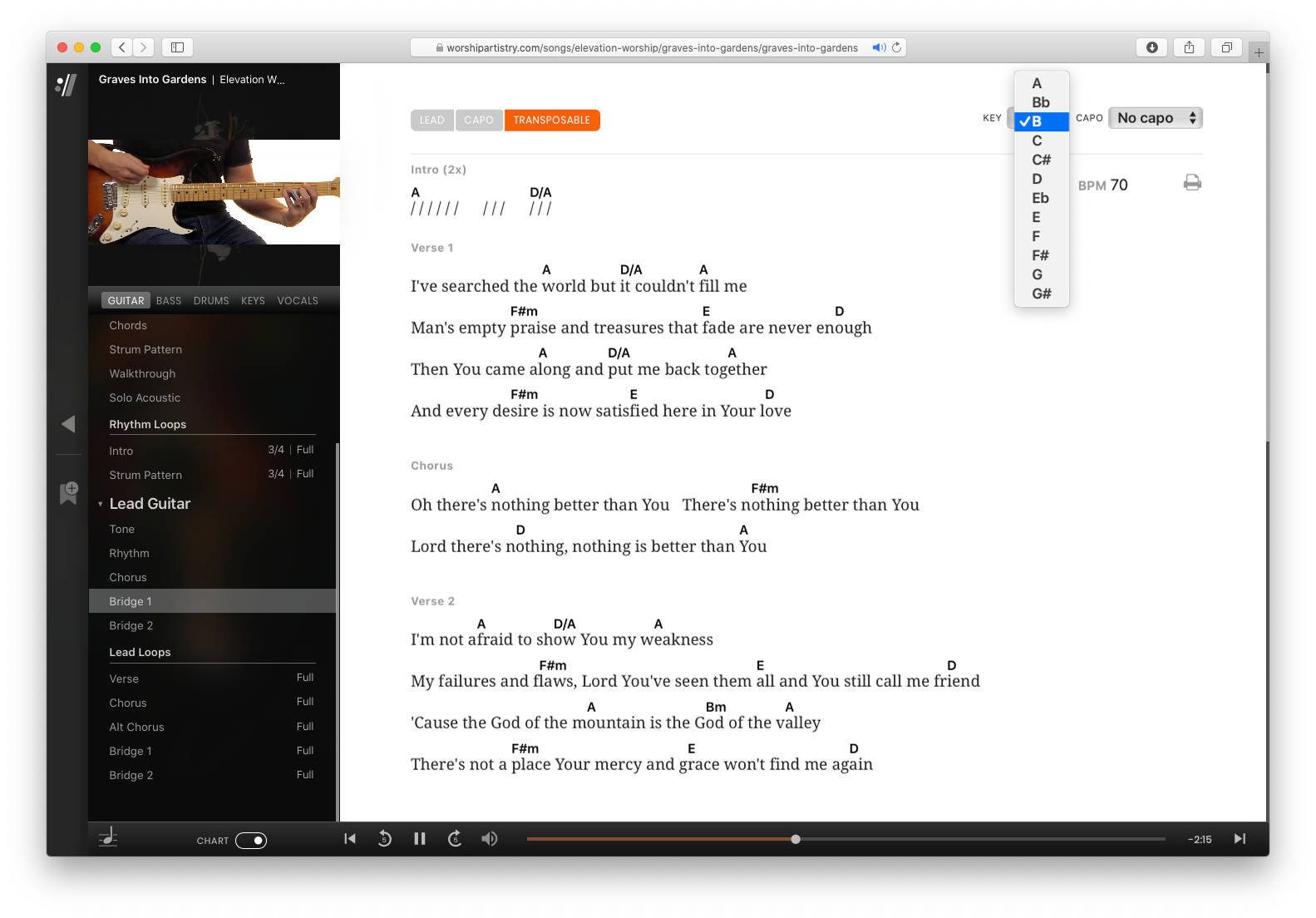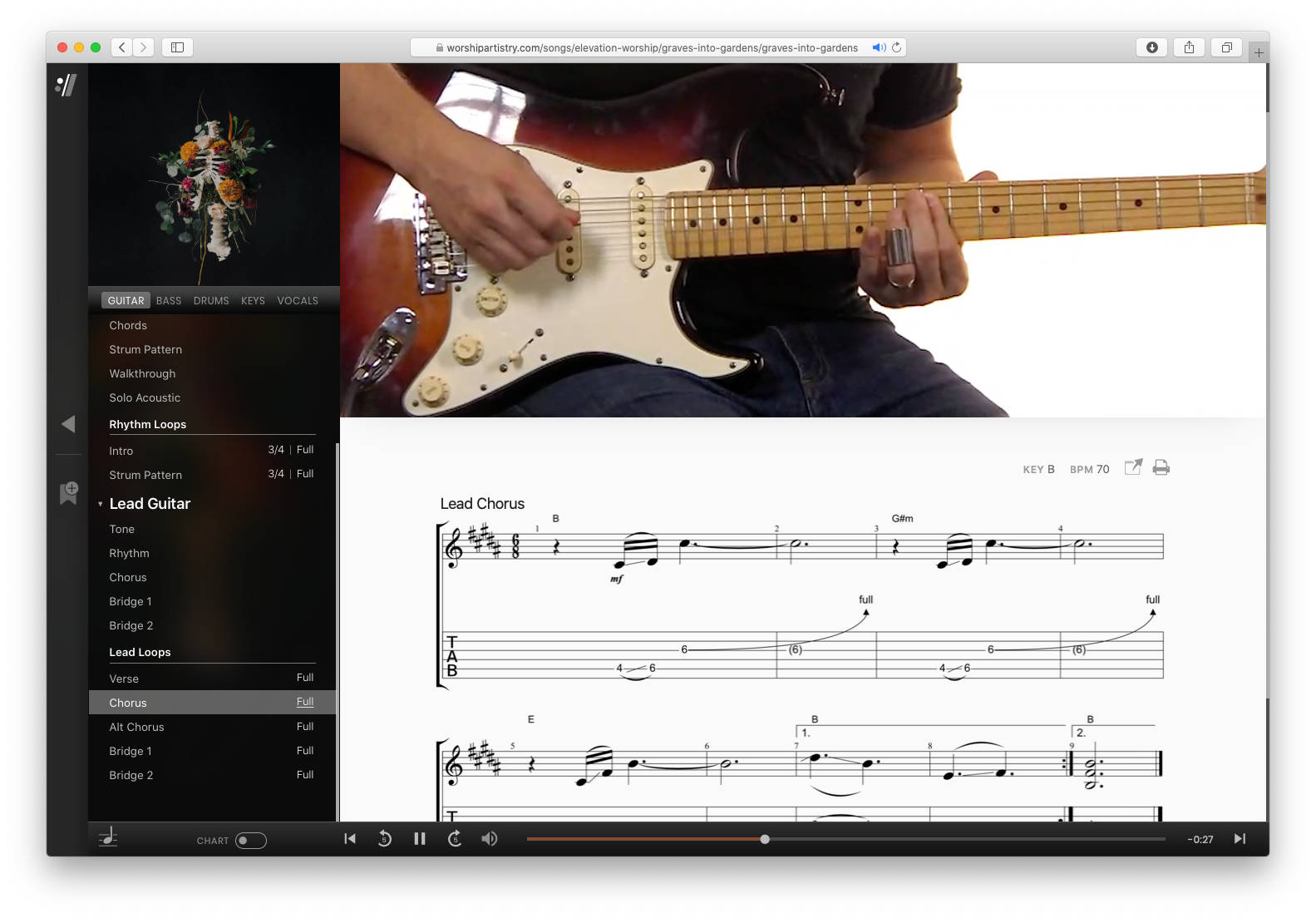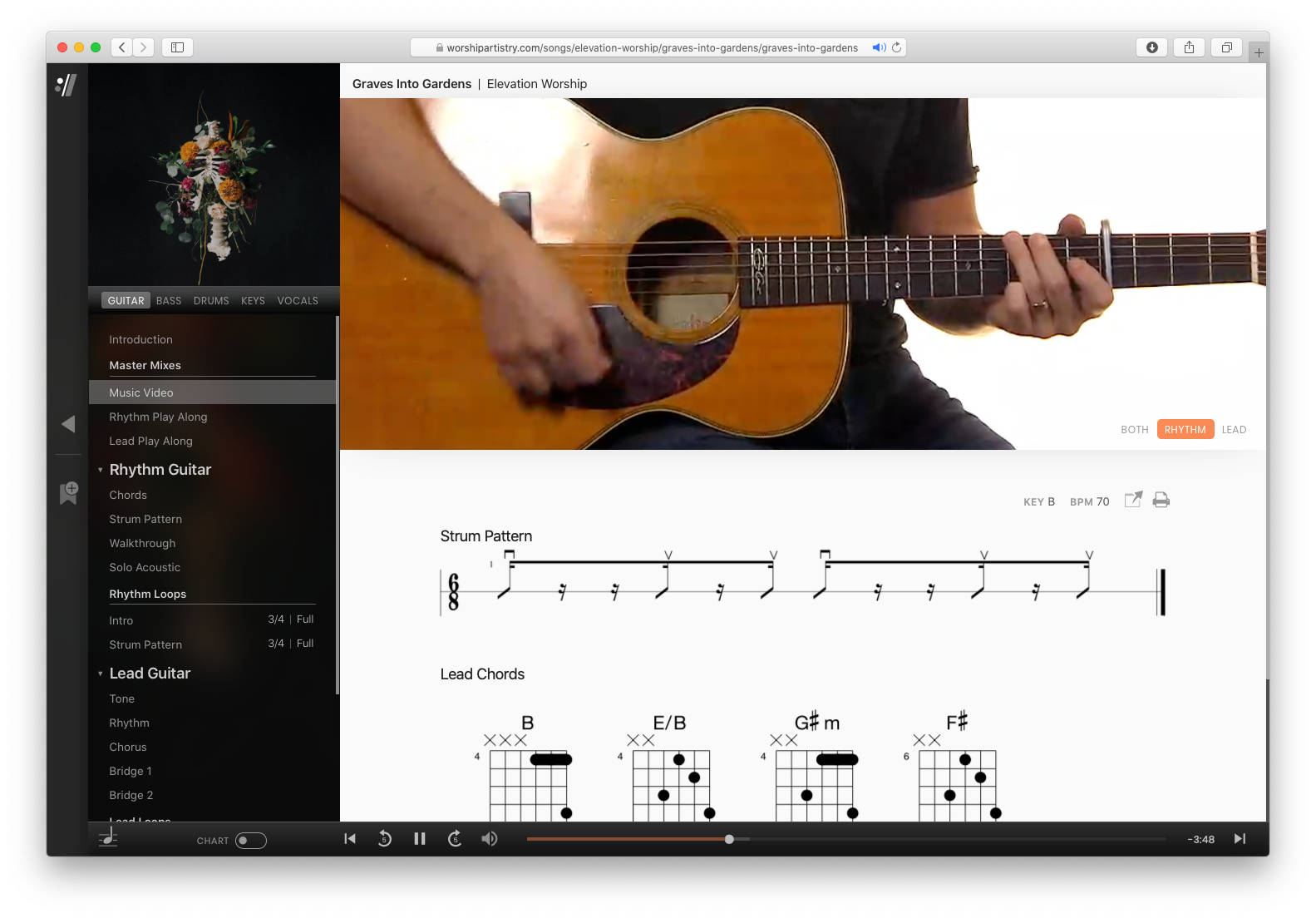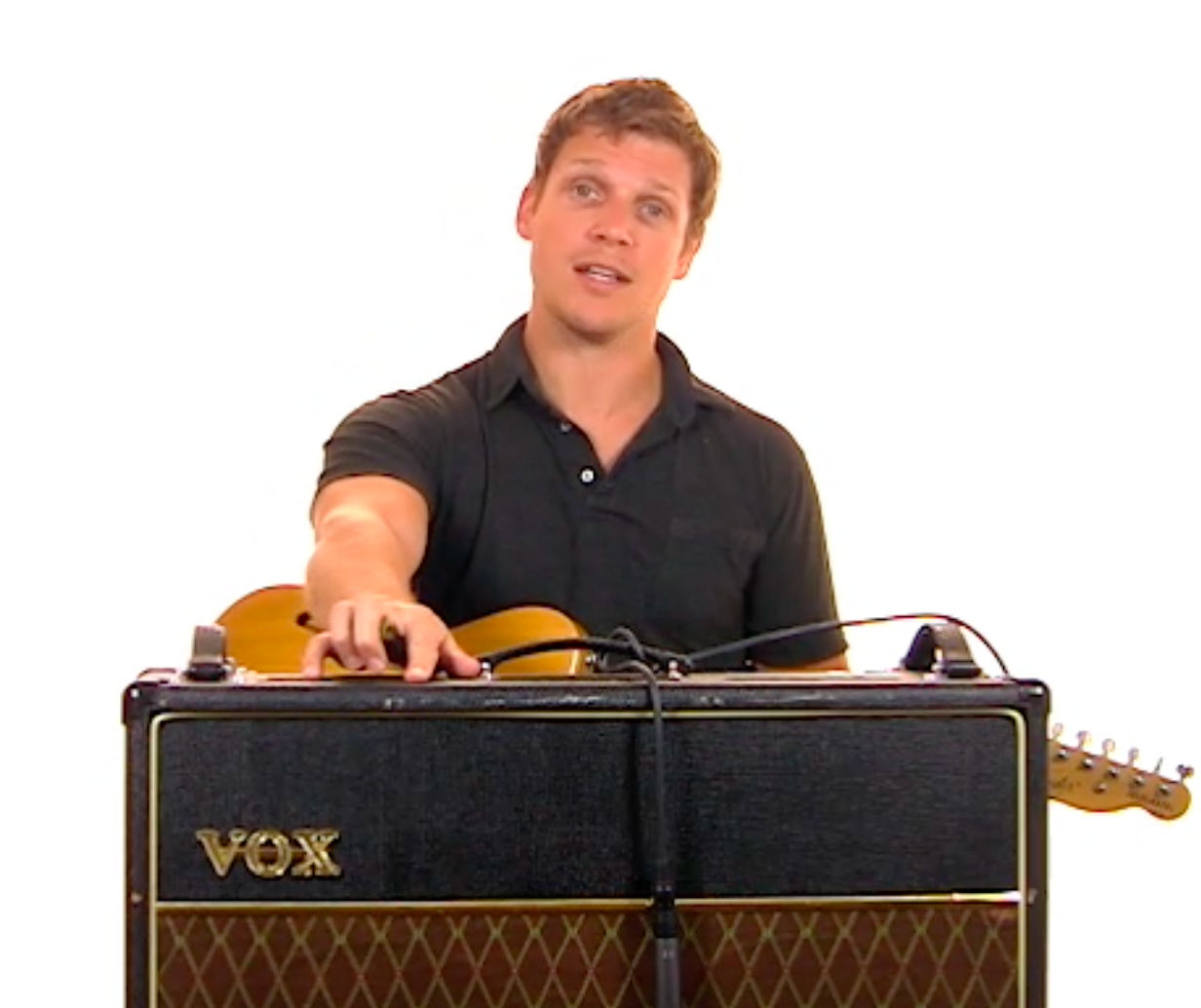 Dial your tone.
Sound great with the gear you have.
Every lesson details the effects used and the concepts behind them so you can match the tone on the recording with whatever is on your pedalboard.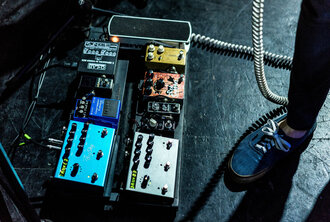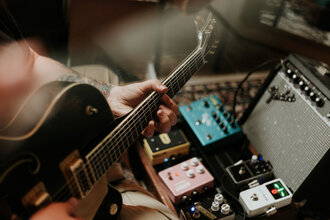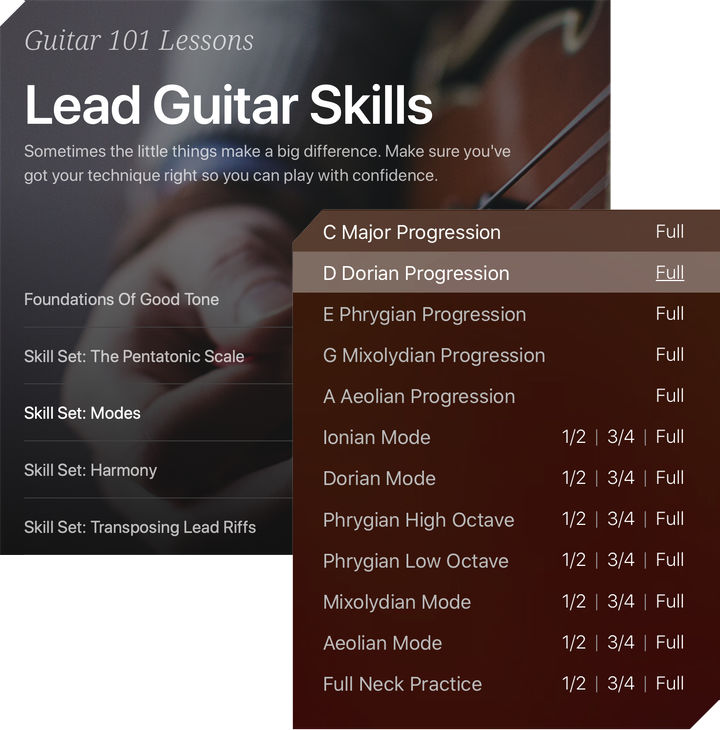 Build your skills.
Strong technique leads to freedom. Our skill lessons help you build on the fundamentals: strengthen your rhythm, build your scale vocabulary, and play new melodies. Be the guitarist you've always wanted to be.
Take your playing anywhere.