Drum Tutorials
Find your groove.
Drums are the foundation of every song. Worship Artistry lessons will help you lay it down with confidence and style and become the drummer your team can count on.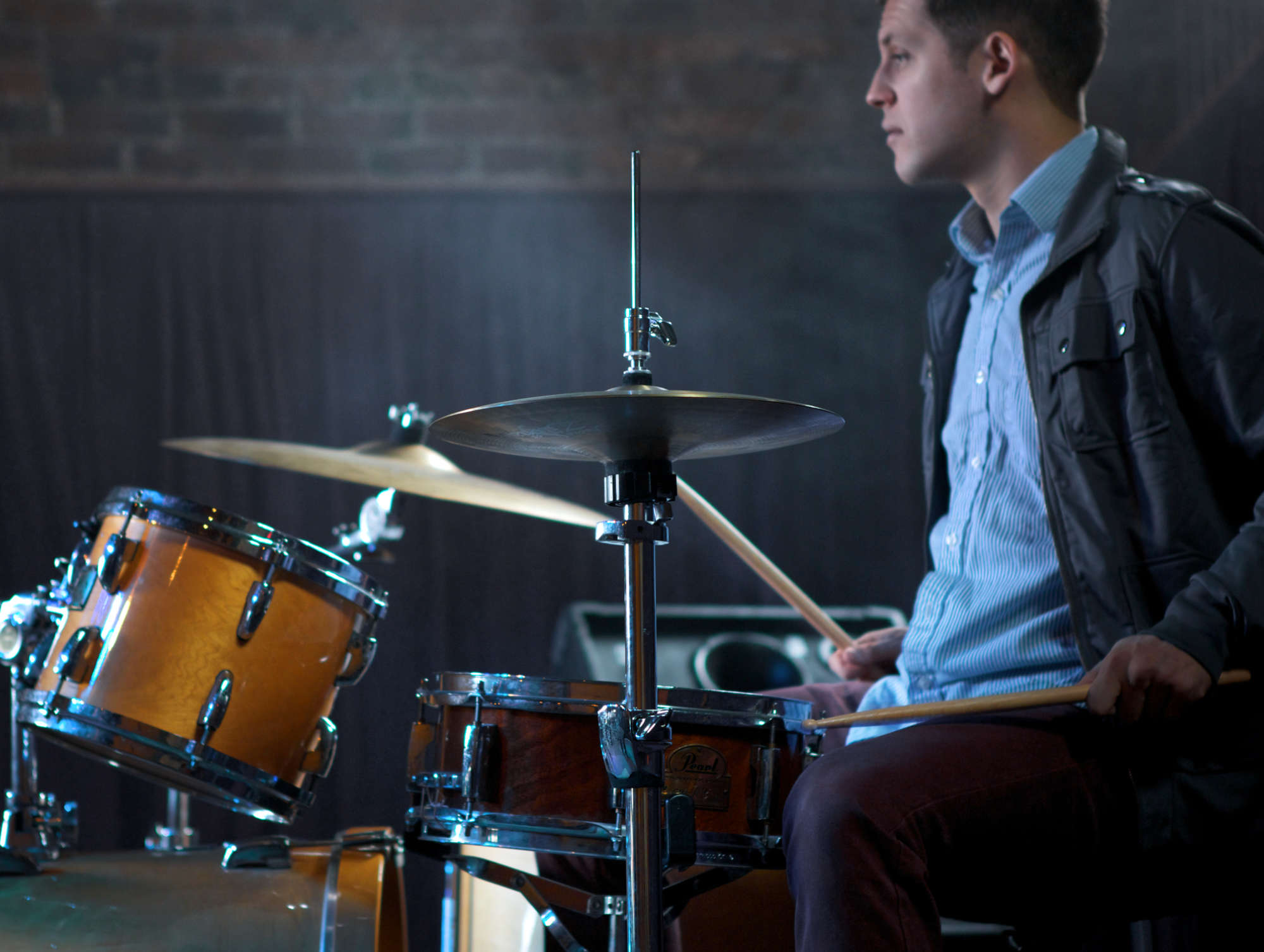 Timing is everything.
Groove the verse, build the chorus, smash the bridge. Our tutorials will help you lead your band with nuance and dynamic.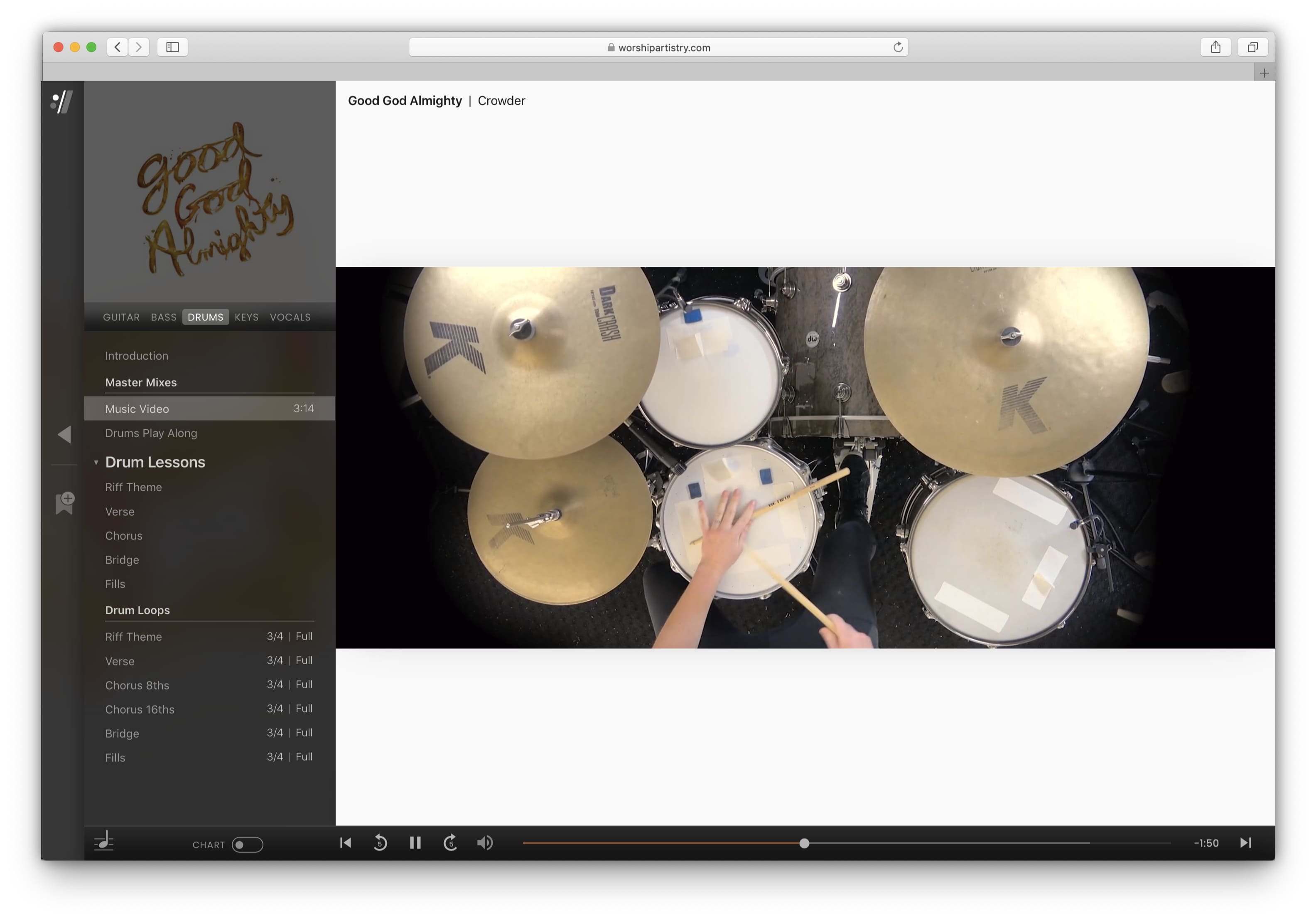 Maximize your practice.
Practice with our band so you can play with yours. With detailed teaching, music videos and multiple speed practice loops, you've got everything you need to drive the band.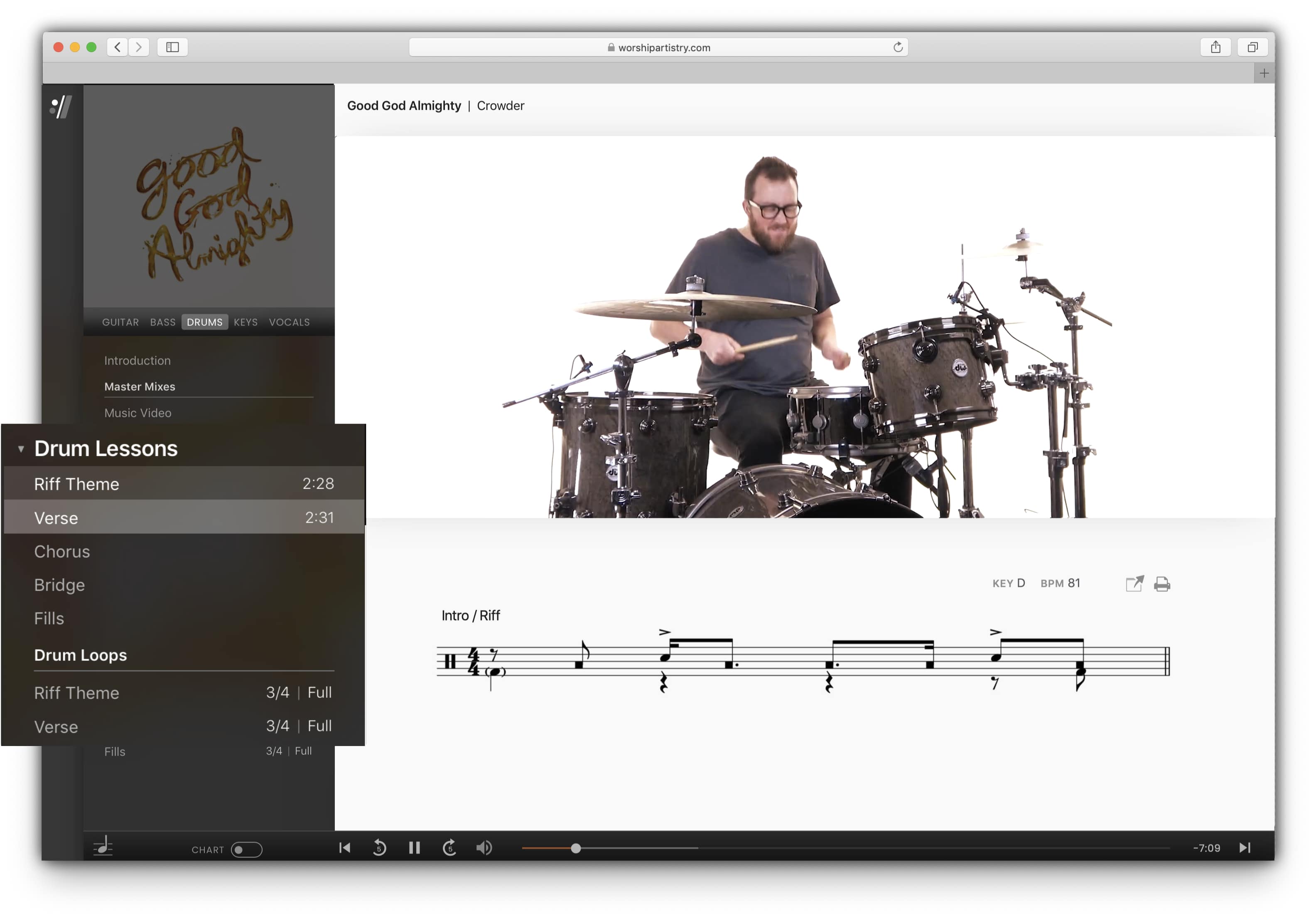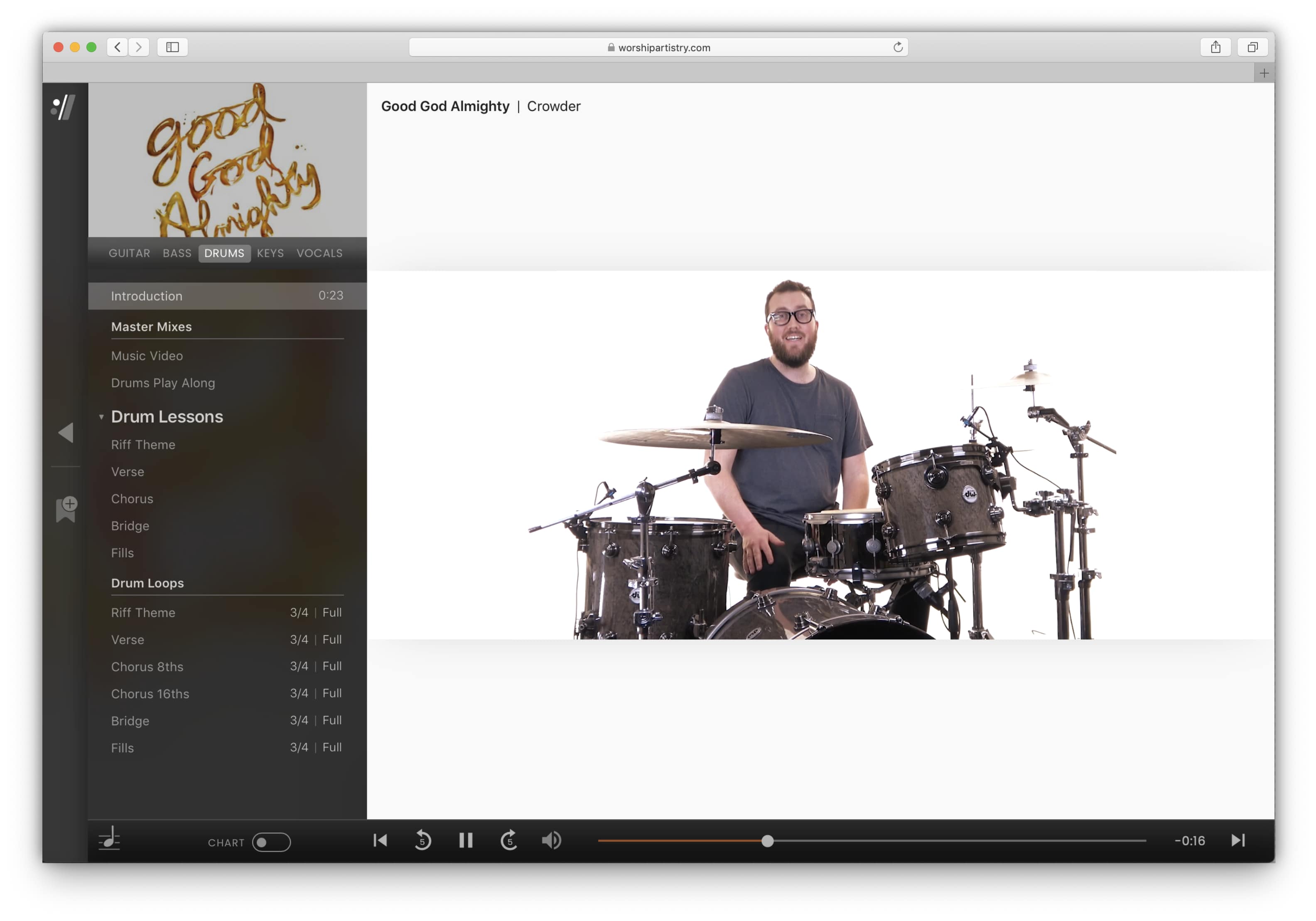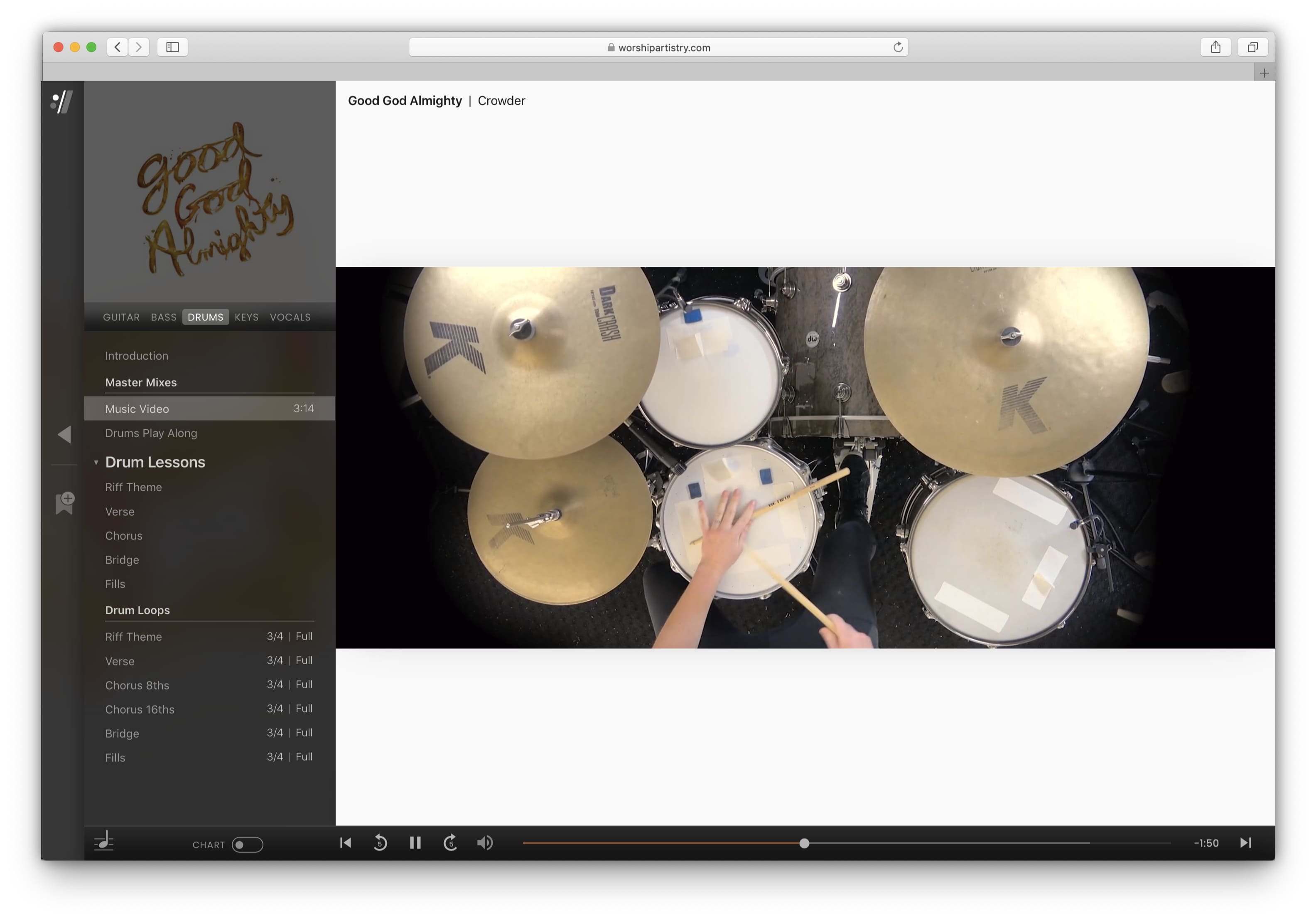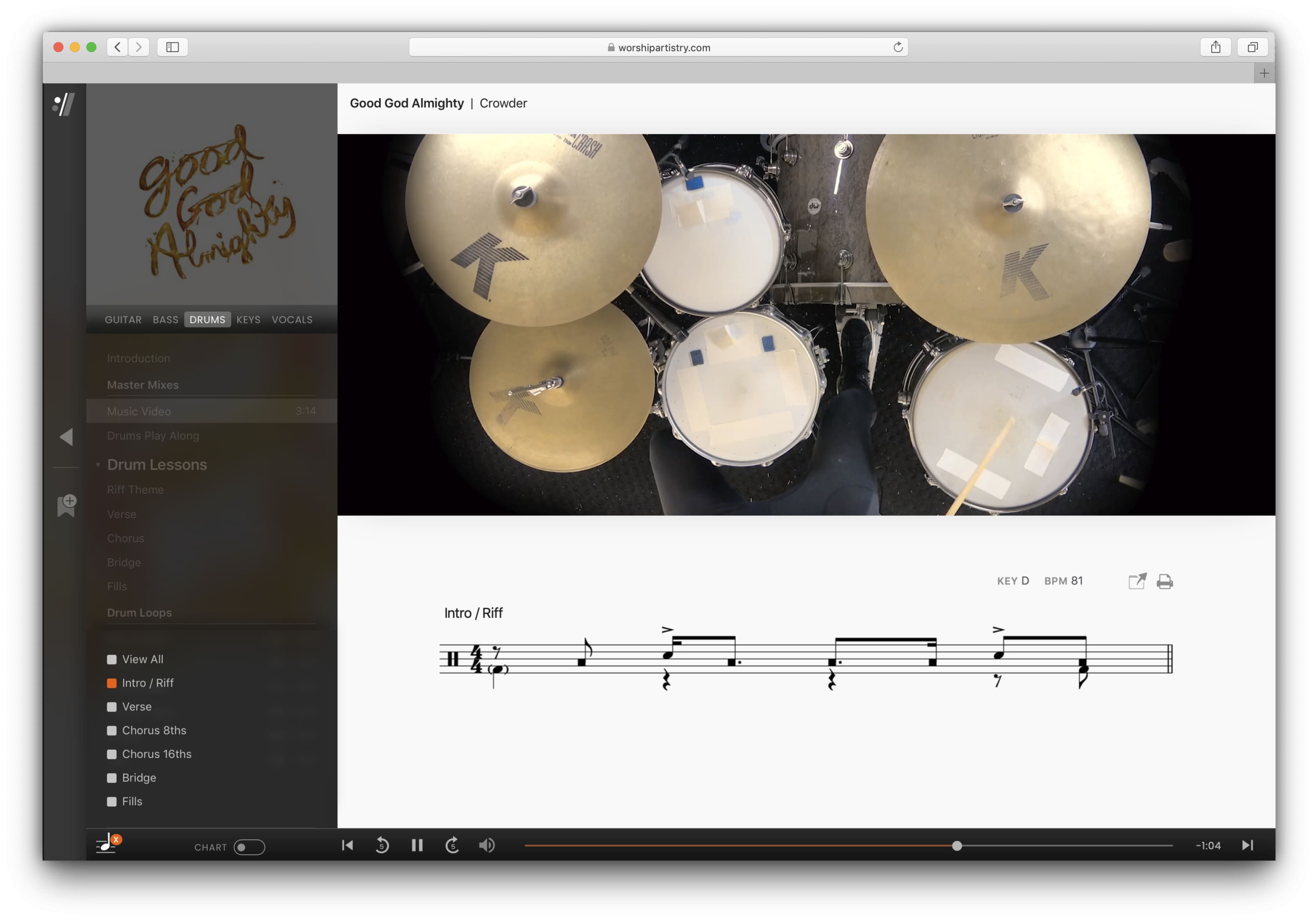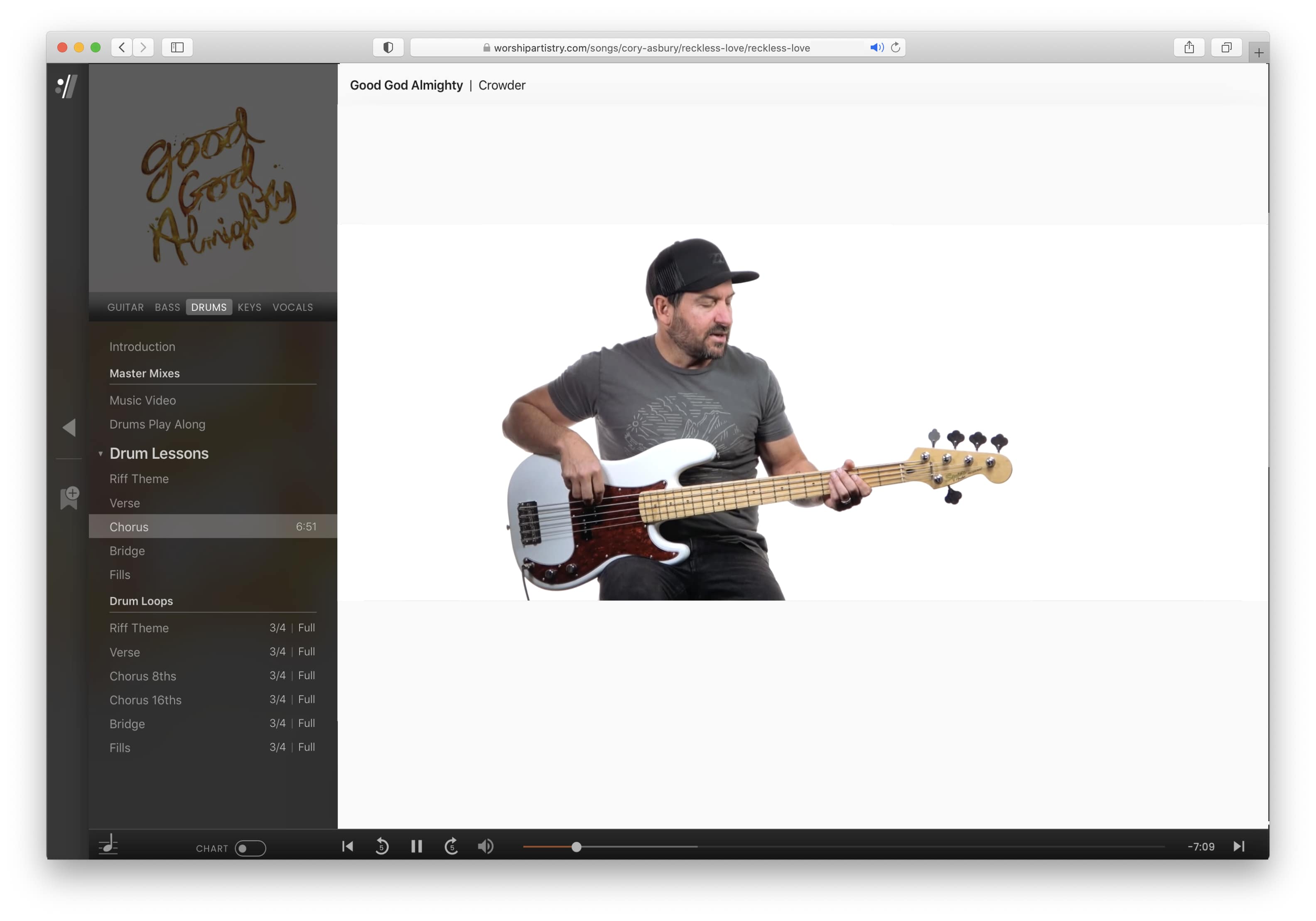 Support your team.