Keyboard Tutorials for Worship Musicians
Play to the moment.
Detailed Christian praise song tutorials and online lessons for every level of worship pianist. Lessons equip you to be the versatile musician your team needs.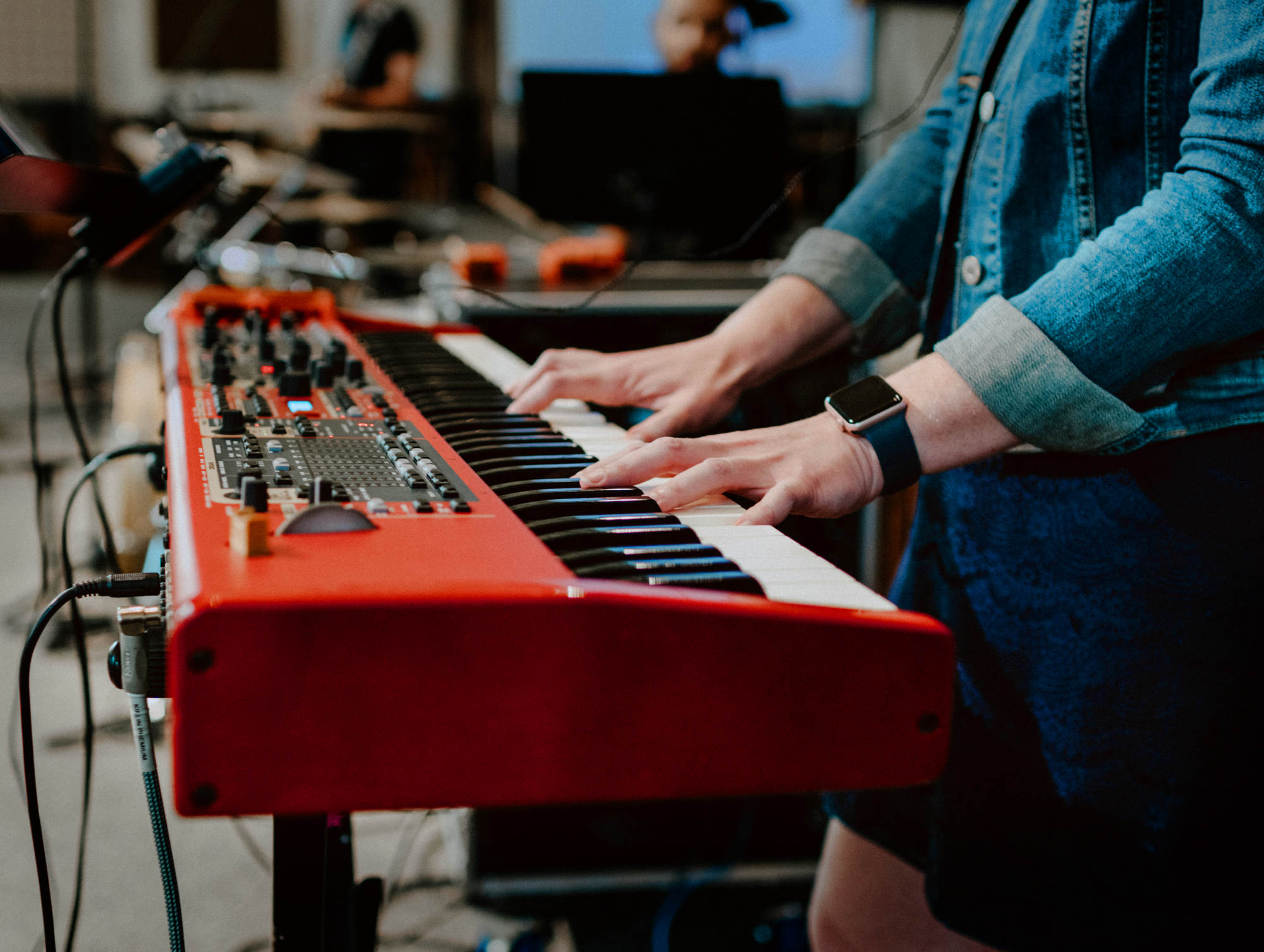 Resources you need.
We've got you covered. Every song tutorial is arranged for a single keyboardist or piano player and features patch creation, chord walkthroughs, and individual part instruction. Transposable sheet music and chord charts are broken into easy to remember sections.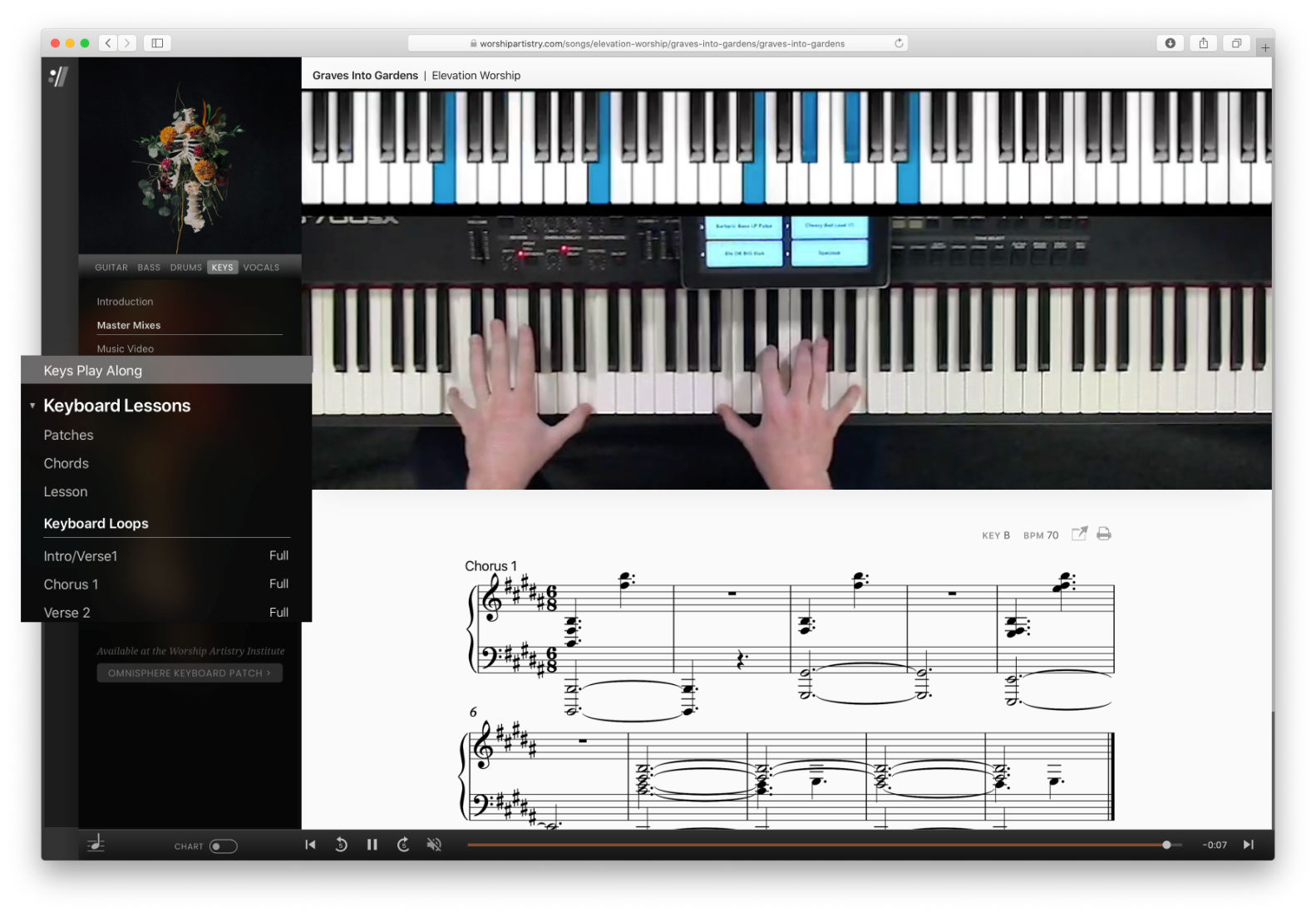 Play your part.
Find your place within the band. Fine-tune your playing with our Practice Mix if that's all you need, or go deeper with the detailed video tutorials. You will learn when to play less while being able to play more.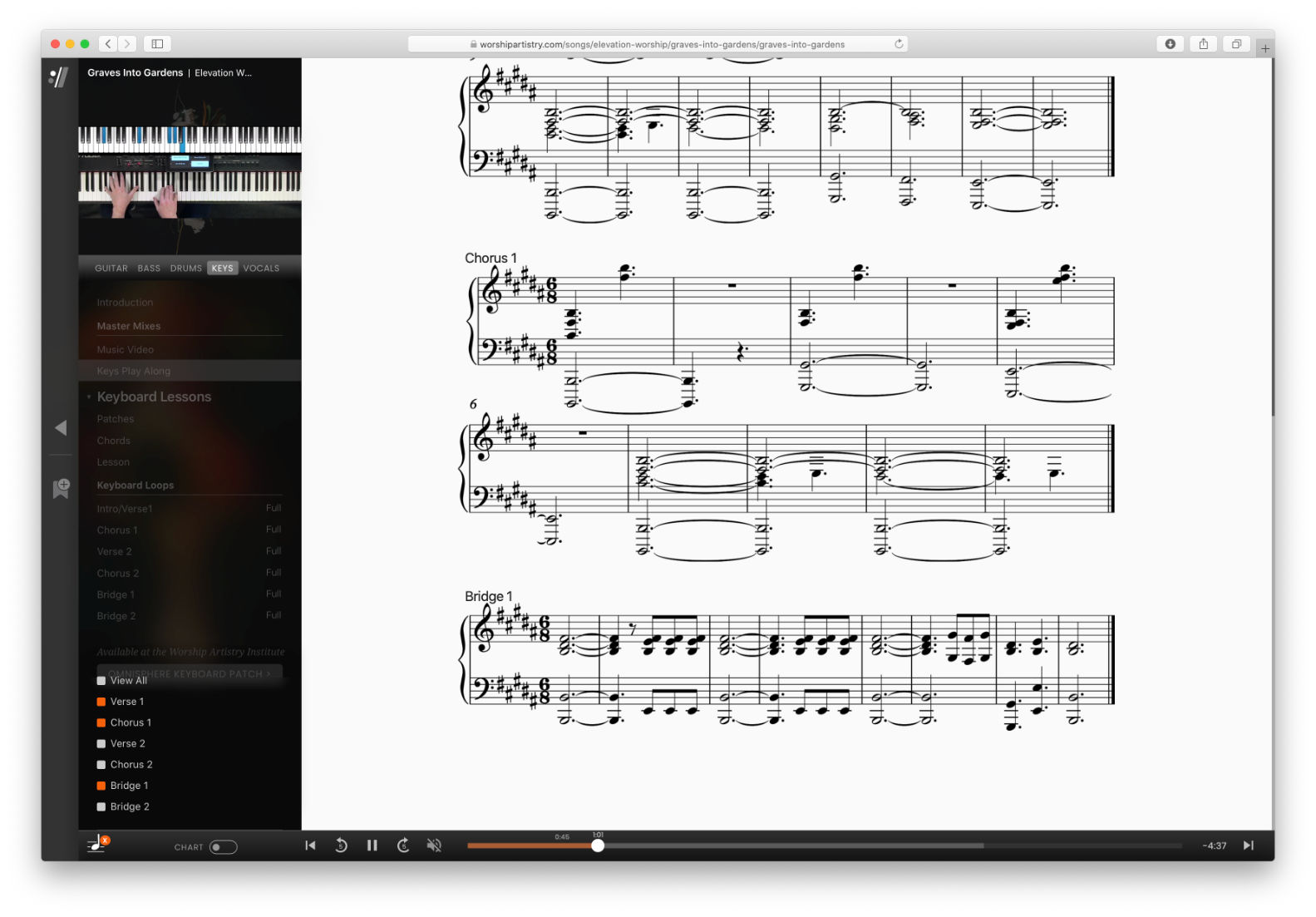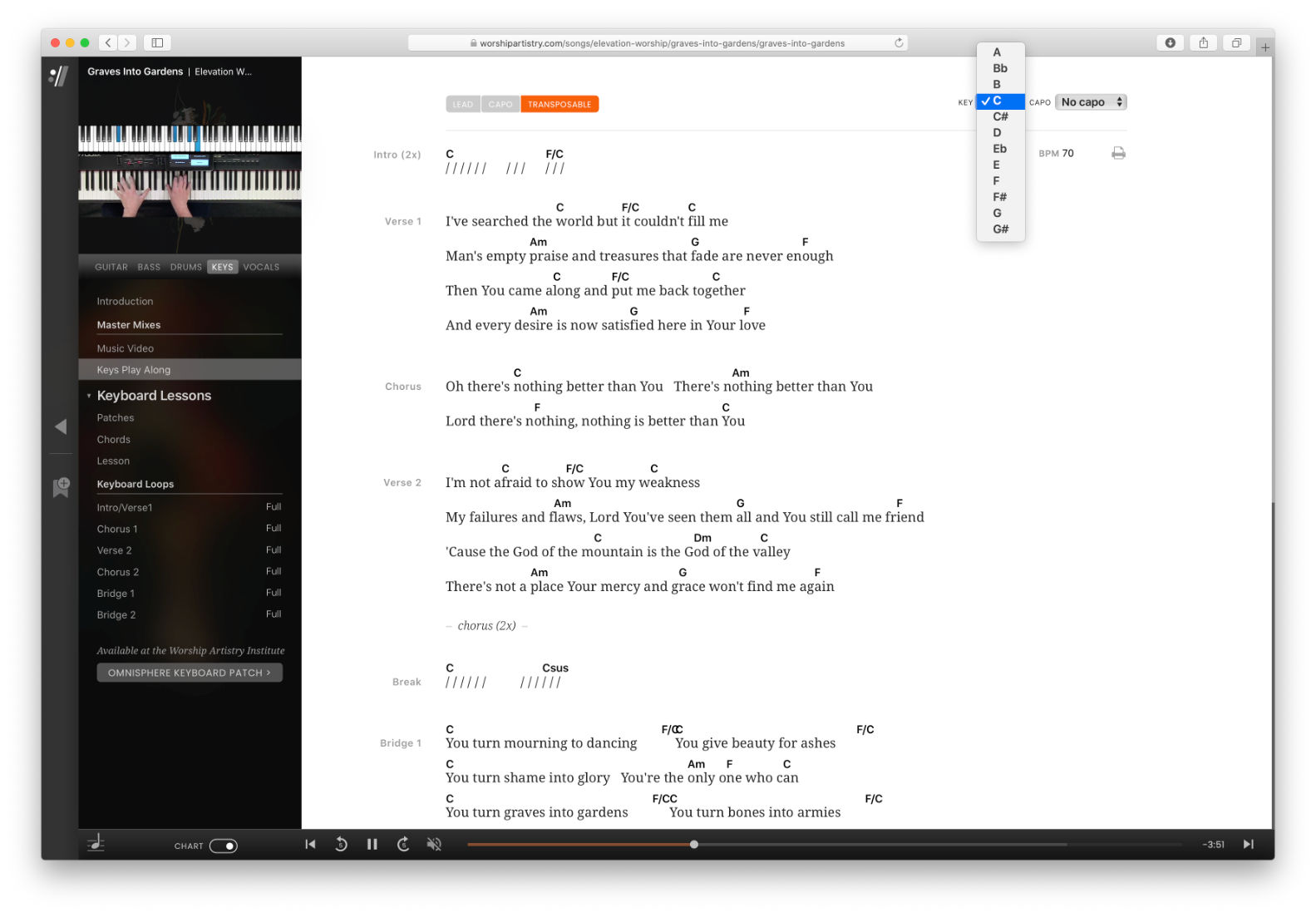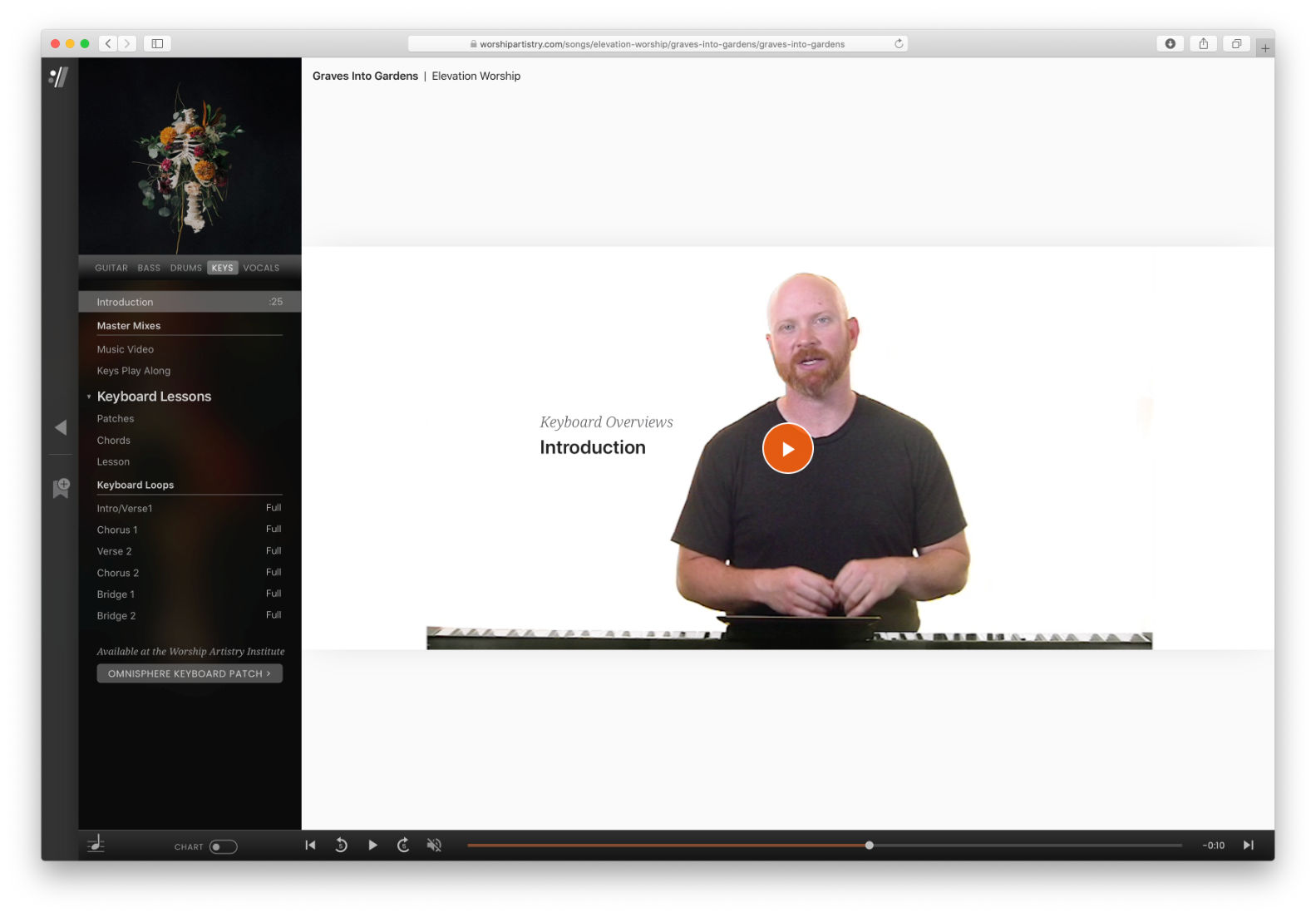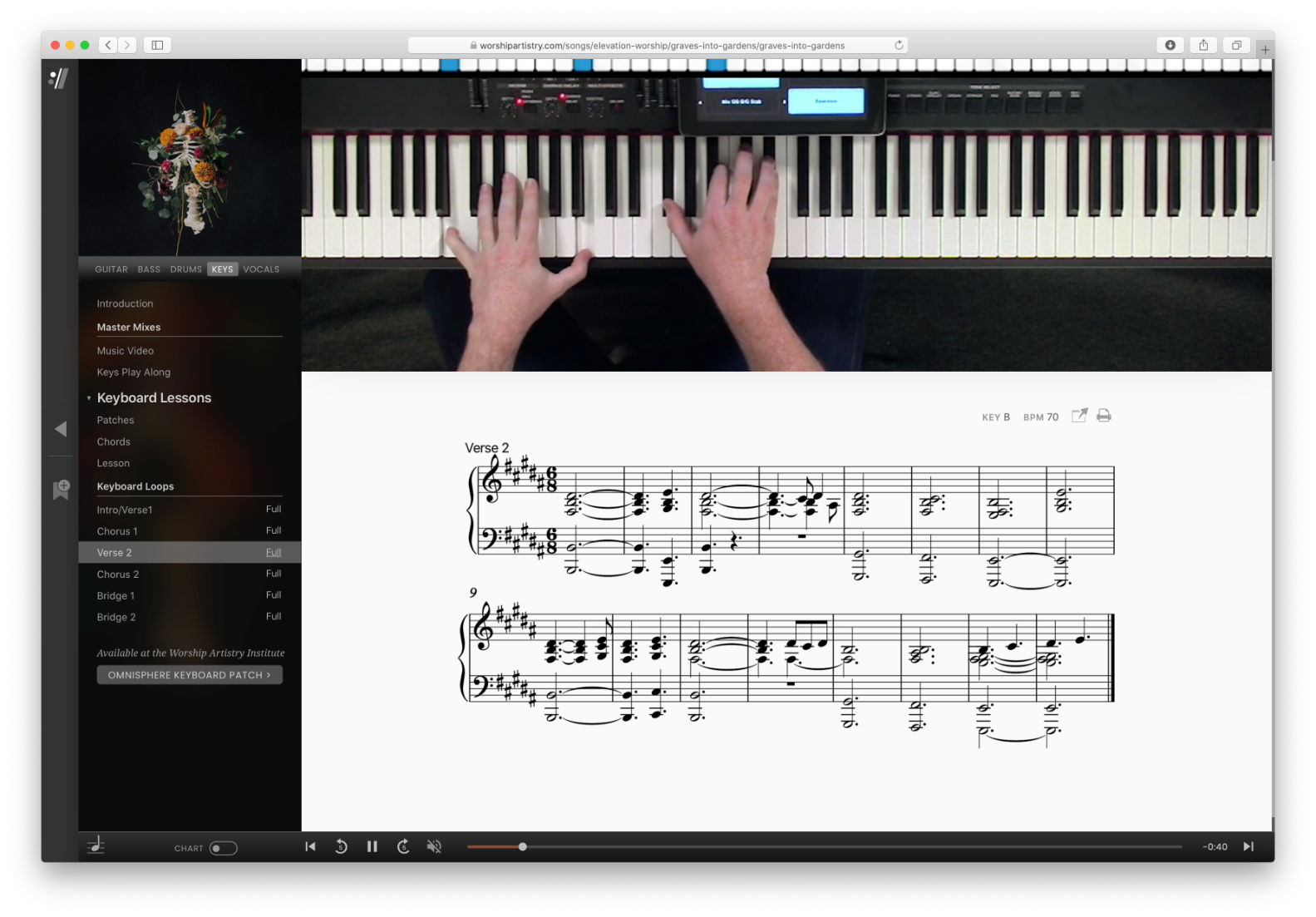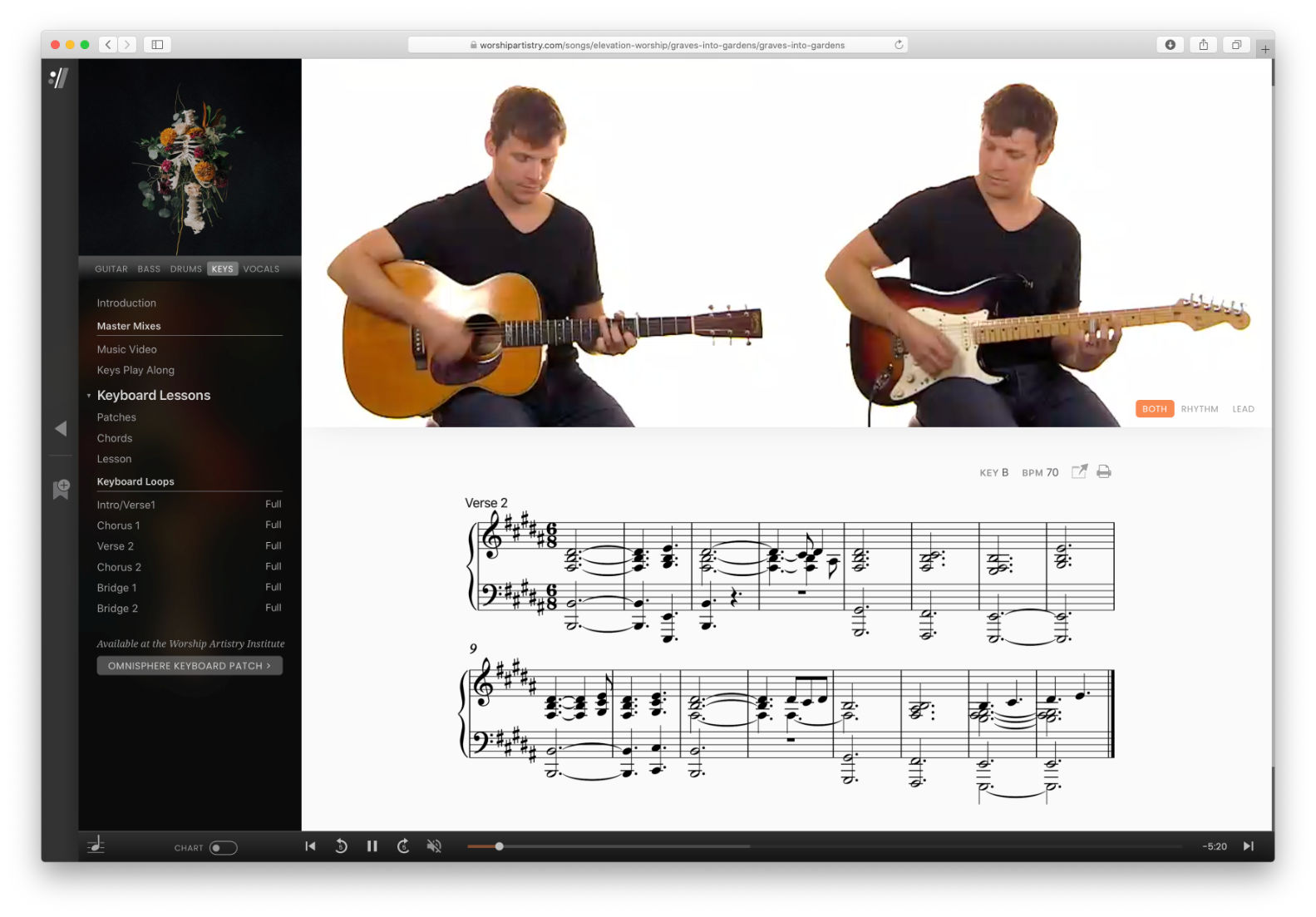 Refine your sound.
Sound great with the gear you have. Every lesson details the patches used and the concepts behind them so that you can match the tone on the recording. Plus, we have a library of custom omnisphere patches available for purchase!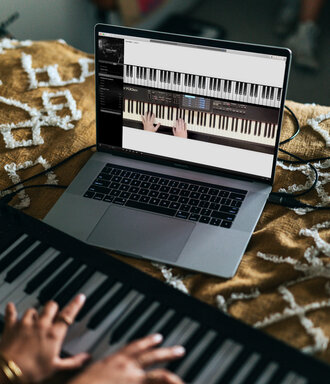 Support your team.
Versatility leads to freedom. Our skill lessons help you prepare for the moment at hand. Strengthen your technique or build your chord vocabulary to be more comfortable with improvising.