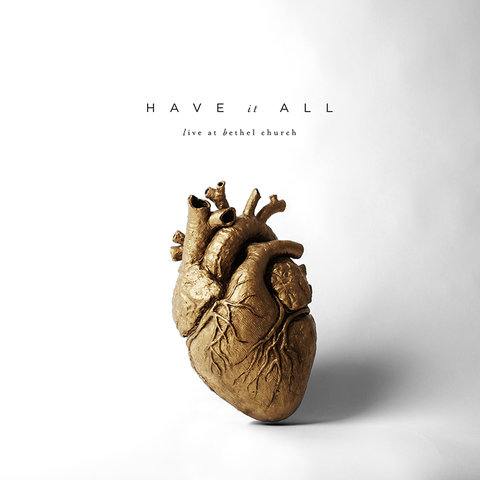 Have It All
Artist:

Bethel Music
Lesson and Notation ©WorshipArtistry.com
Song: Have It All
CCLI#: 7054173
Writer(s): Bobby Strand, Brian Johnson, Joel Taylor, Lindsey Strand, Mia Fieldes
Artist: Bethel Music
Album:
Have It All
2015 Bethel Music Publishing
Remaining portion is unaffiliated
Have It All | Bethel Music
You have completed this part of the lesson.
CHORUS (2x)
GYou can have it Gsus all LoGrd Every part of Emmy world
Take this life and breCathe Emon this Am7heart that is now YoGurs Gsus G
VERSE 1
Em O the jCoy I've foGund surrEmenderinCg my croGwns
At the Am7feet Gof theDsus King Who sAm7urrendered evGerythiDng
Em O the pCeace thaGt comes Emwhen I'Cm broken Gand undone
By YouAm7r own uGnfailingDsus grace I can lAm7ift my voice anGd say D
CHORUS
INSTRUMENTAL (4x)
C Em G Dsus
BRIDGE (2x)
C There is no greater call Em than giving You my heart GI lay it all down Dsus I lay it all down
C There is no greater love Em no higher name above GI lay it all down Dsus I lay it all down
INSTRUMENTAL (2x)
CHORUS (3x)
Transposable Charts are a PREMIUM ADD-ON.
Add on transposable charts to your account to gain access to every chart in every key, or upgrade to a new plan with tranpsosing included. $2/month for individual members, $5/month for teams.
Lesson and Notation ©WorshipArtistry.com
Song: Have It All
CCLI#: 7054173
Writer(s): Bobby Strand, Brian Johnson, Joel Taylor, Lindsey Strand, Mia Fieldes
Artist: Bethel Music
Album:
Have It All
2015 Bethel Music Publishing
Remaining portion is unaffiliated