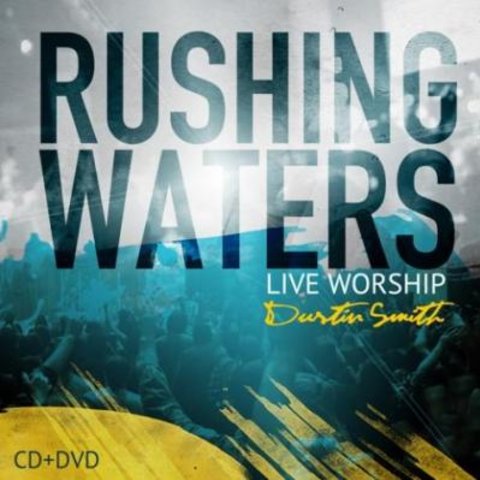 Rushing Waters
Song Lesson
Artist:

Dustin Smith

Tempo: Medium

Song Key: E
Lesson and Notation © WorshipArtistry.com
Song: Rushing Waters
CCLI#: 6146829
Writer(s): Dustin Smith, Michael Farren
Artist:
Dustin Smith
Album:
Rushing Waters Live
International Copyright Secured. All Rights Reserved. Used by Permission.
Copyright © 2012 Integrity's Praise! Music (BMI) (adm. at CapitolCMGPublishing.com) / Warner Chappell Music (ASCAP) All rights reserved. Used by permission. 2011 Word Music, LLC (a div. of Word Music Group, Inc.) Integrity's Praise! Music (Admin. by Capitol CMG Publishing (IMI)) Pocket Full Of Rocks Publishing (Admin. by Word Music Group, Inc.)
Rushing Waters | Dustin Smith
You have completed this part of the lesson.
INTRO 2x
A2 F#m7 C#m7 E5
VERSE 1
Let us hA2ear the sound of angels singingF#m7 holy holy holy is theC#m7 Lord E5
Let us sA2ee the saints and elders gF#m7athering in worship round Your tC#m7hrone E5
There's A2only one desire F#m7 in the hearts of Your reC#m7deemed E5
To stare dA2eeper in the place where F#m7earth and heaven mC#m7eet Bsus
CHORUS
With the sA2ound like rushing wE5aters we sing bA2lessing C#m7honor and praisBsuse
With one vA2oice that rolls like tE5hunder every toA2ngue willC#m7 now procBsuslaim
BRIDGE
Our God reA2igns C#m7 Bsus Our God reA2igns C#m7 Bsus
VERSE 2
O we lA2ong to hear the nations dF#m7eclaring You the Lord of everC#m7ything E5
Every A2king and every ruler tF#m7hrowing down their crowns at YourC#m7 feet E5
All A2majesty and poweF#m7r on the earth and up aboC#m7ve E5
BeA2 to the only God whoF#m7 was and is and is to C#m7come Bsus
CHORUS (2x) / BRIDGE (7x) / CHORUS
Transposable Charts are a PREMIUM ADD-ON.
Lesson and Notation © WorshipArtistry.com
Song: Rushing Waters
CCLI#: 6146829
Writer(s): Dustin Smith, Michael Farren
Artist:
Dustin Smith
Album:
Rushing Waters Live
International Copyright Secured. All Rights Reserved. Used by Permission.
Copyright © 2012 Integrity's Praise! Music (BMI) (adm. at CapitolCMGPublishing.com) / Warner Chappell Music (ASCAP) All rights reserved. Used by permission. 2011 Word Music, LLC (a div. of Word Music Group, Inc.) Integrity's Praise! Music (Admin. by Capitol CMG Publishing (IMI)) Pocket Full Of Rocks Publishing (Admin. by Word Music Group, Inc.)