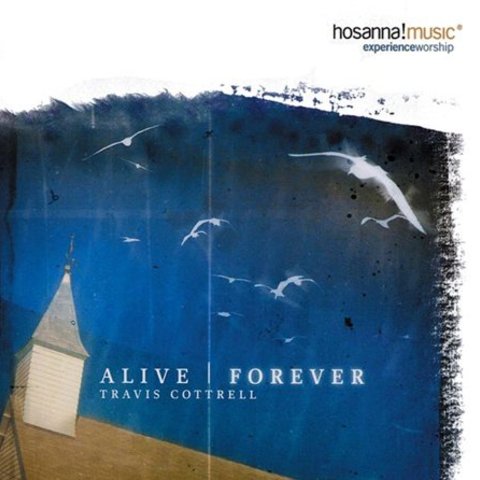 In Christ Alone Solid Rock
Song Lesson
Artist:

Travis Cottrell

Tempo: Down

Song Key: E♭/F
In Christ Alone Solid Rock | Travis Cottrell
You have completed this part of the lesson.
(Capo on 1)
INTRO (2X)
Am7 Em9 D
VERSE 1
In ChGrist alDone my hoGpe is foAund D2/F# He is my lGight D2/F# my stEm7rength A7sus my sDong
This coGrnerstDone this sGolid groAund D2/F# firm through the fGier - D2/F#cest dEm7rought A7sus and stDorm
What D2/F#heights of lGove What deDpths of peAace When D2/F#fears are stiGlled When sD2/Btrivings ceAase
My cGomfortDer My aGll in aAll D2/F#Here in the loGve D2/F# of CEm7hrist A7sus I stDand Dsus D
VERSE 2
In ChGrist alDone who tGook on fleAsh D2/F#fullness of GGod D2/F# in hEm7elp - A7susless bDabe
This gGift of lDove and rigGhteousnAess D2/F#scorned by the oGnes D2/F# He Em7came A7sus to sDave
'TD2/F#il on that cGross as JeDsus dAied the D2/F#wrath of GGod was sD2/Batis - fAied
For eGvery sDin on HGim wAas laid D2/F#Here in the dGeath D2/F# of CEm7hrist A7sus I liDve Dsus D
INTRO (2X)
VERSE 3
There Gin the groDund His bGody lAay D2/F#Light of the WGorld D2/F# by Em7dark - A7sus ness sDlain
Then buGrsting foDrth on glGorious dAay D2/F# up from the grGave D2/F# He Em7rose A7sus agDain
AndD2/F# as He stGands in vDic - tor - Ay sin'sD2/F# curse has lGost its D2/B grip on Ame
For GI am HDis and GHe is mAine D2/F#bought with the pGre - D2/F#cious bEm7lood A7sus of ChrDist Dsus D
THE SOLID ROCK
On ChDrist the solid rGock I stand allD2/B other ground iGs sinDking sAand
A/GAll D2/F#other grGound D2/B is sinAking sDand Dsus D
On ChErist the solid (capo change) rGock I stand all D2/Bother ground iGs sinDking sAand
A/GAll D2/F#other groGund D2/B is sinAking sDand
VERSE 4
No gGuilt in lDife no fGear in dAeath D2/F# This is the pGoweD2/F#r of CEm7hrist A7sus in Dme
From Glife's first cDry to fiGnal brAeath D2/F#Jesus commaGnds D2/F# my Em7 de A7sus - Dstiny
No D2/F#power of Ghell no schDeme of Aman can D2/F# ever plGuck me D2/Bfrom His hAand
Til GHe retuDrns or cGalls me hoAme D2/F#Here in the pGower D2/F# of Em7Christ A7sus I stDand
INTRO (2x)
Lesson and Notation © WorshipArtistry.com
Song: In Christ Alone Solid Rock
CCLI#: 3350395
Writer(s): Keith Getty, Stuart Townend
Artist:
Travis Cottrell
Album:
Alive Forever
International Copyright Secured. All Rights Reserved. Used by Permission.
Copyright © 2002 Thankyou Music (PRS) (adm. worldwide at CapitolCMGPublishing.com excluding Europe which is adm. by Integrity Music, part of the David C Cook family. Songs@integritymusic.com) All rights reserved. Used by permission.