Worship Artistry - The best online lessons for learning worship songs.
Learn to play.
Practice New Music.
Equip your team.
Take a Tour.
Play it Like it Sounds.
Do More With Less. Not every worship team has the 30-piece band featured on the latest recordings, so we arrange each song for a 5-piece. Now you can sound just like the track without needing to use one. Don't even have a team? Each guitar and keyboard lesson features a solo chapter so you can lead the song on your own.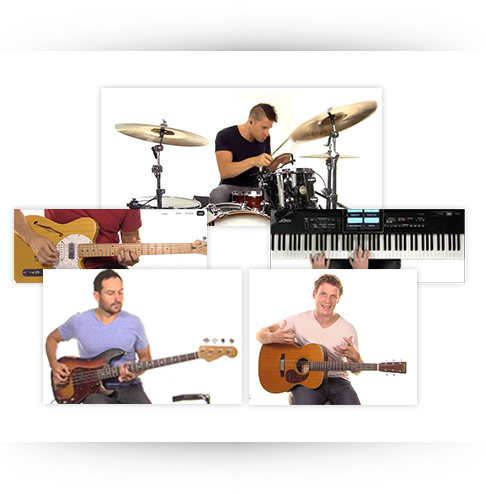 "Worship Artistry not only captures our music, but the heart of worship within it. There's nothing else like it."

- Jon Egan, Desperation Band
Custom tailored to everyone.
Our song lessons provide as much or as little teaching as each player needs. Beginners can watch in-depth teaching on tone, parts and technique while advanced players can watch a quick song play-through, check the charts and be good to go.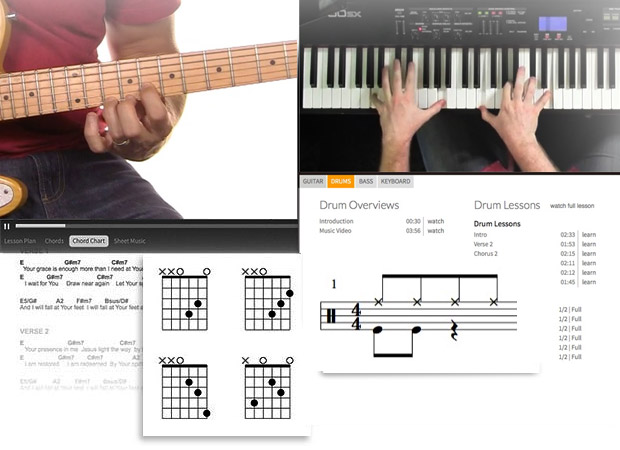 "Worship Artistry helped me learn and play songs that I thought were impossible to do. Thank You!"

- Bill C.
"I'm well rested and ready to worship come Sunday morning, thanks to the Worship Artistry Team. Late nights figuring out parts are a thing of the past."

- Tim D.
Raise up new leaders.
Worship Artistry isn't just about learning songs. We are about growing people. Our members learn to think like musicians and play like leaders. The Green Room features articles on all aspects of worship leading and those conversations carry from the comments into your rehearsals.
"With Worship Artistry I show up to band rehearsal prepared and inspired everytime."

- Desi S.
You've got the heart, we'll teach you the skill.
Individual
$8/month or $85/year
Everything for Every Instrument
Pay Annually and Save

*

Free 21 day trial
Full access to All Instruments
Full access to all song lessons
Full access to all Instrument 101 lessons
Green Room Membership
Teams
As low as $3.00/user
Everything for Everyone
Annual Plans available from 3 - 25 Users

*

Free 21 day trial on annual plans
Monthly Per User Plans Available
Full access to all song lessons
Access all instrument parts
Full access to all Instrument 101 lessons
Access Practice Mix
Green Room Membership
Got a question? See our FAQs
Want a sample? Try a lesson
The videos are HD, you'll need broadband Internet.
A modern browser with h264 support. Chrome or Safari recommended.
Tablets: Works on Apple (iOS) devices and Android devices that support h264 playback.
Phones: Works on Apple (iOS) devices and Android devices that support h264 playback.
Licensed lessons from Sony/ATV, EMI, Hillsong, Word and Integrity Music.