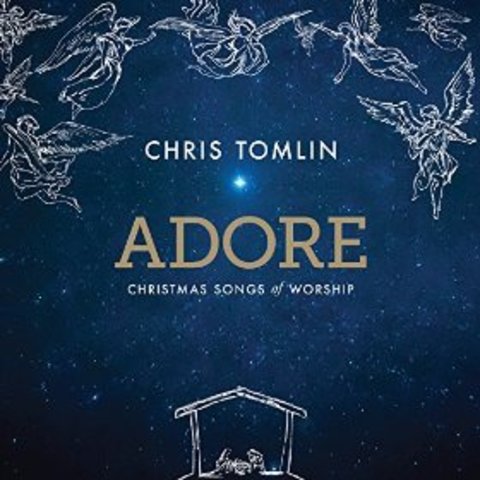 Adore
Song Lesson
Artist:

Chris Tomlin
Adore | Chris Tomlin
You have completed this part of the lesson.
(Capo on 5)
INTRO (4x)
G/B C2 D
VERSE 1
G/BYou stepped dC2own from hDeaven hEm7umbly You cC2ame God of Dall CrEm7eation hC2ere with Dus
G/B In a C2star - lit mDanger Em7Em - man u -C2 el Light Dof the WGorld hC2ere to Dsussave D
CHORUS 1
AGdore CC/Gome let us aGdore O cCome us let us Em7adore D/F# Him
The LGord C/GWorship Christ the GLord LetC all that is wiEm7thin D/F# us aGdore
INTRO (2x)
VERSE 2
G/BWise men bC2ring their trDeasures SEm7hepherds bow lC2ow Angel voDices sEm7ing of pC2eace on eDarth
G/BWhat have C2 I to Doffer Em7 to heaven's C2King Em7 I will D/F#bring my lGove my C2life my Dsus all D
CHORUS 1
INTERLUDE
G C G C
BRIDGE (2x)
G Angels sing Praises riCng to the newborn King
G Peace on earth here with uCs joy awakening Em7 At Your feet we D/F# fall
CHORUS / INTRO (2x) end on G
Lesson and Notation © WorshipArtistry.com
Song: Adore
CCLI#: 7050417
Writer(s): Graham Kendrick, Martin Chalk
Artist:
Chris Tomlin
Album:
Adore
International Copyright Secured. All Rights Reserved. Used by Permission.
Copyright © 2015 Common Hymnal Publishing (ASCAP) Common Hymnal Digital (BMI) worshiptogether.com Songs (ASCAP) Worship Together Music (BMI) sixsteps Music (ASCAP) sixsteps Songs (BMI) Vamos Publishing (ASCAP) S.D.G. Publishing (BMI) (adm. at CapitolCMGPublishing.com) All rights reserved. Used by permission.