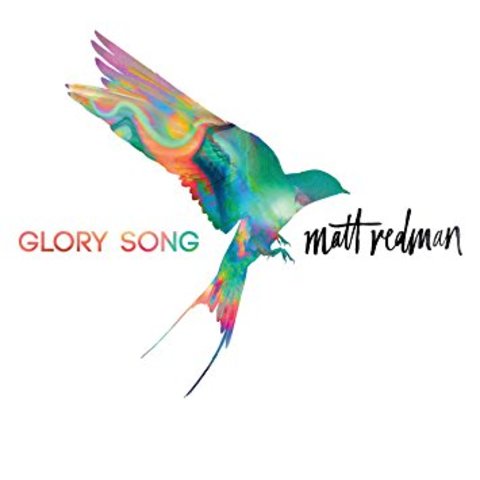 Gracefully Broken
Artist:

Matt Redman

Tempo: Medium

Song Key: A
Lesson and Notation ©WorshipArtistry.com
Song: Gracefully Broken
CCLI#: 7091509
Writer(s): Bryan Torwalt Jonas Myrin Katie Torwalt Matt Redman Tasha Cobbs
Artist: Matt Redman
Album:
Glory Song
Copyright © 2017 Thankyou Music (PRS) (adm. worldwide at CapitolCMGPublishing.com excluding Europe which is adm. by Integrity Music, part of the David C Cook family. Songs@integritymusic.com) / Jesus Culture Music (ASCAP) Jesus Culture Music Group (BMI) Son of the Lion (BMI) Meadowgreen Music Company (ASCAP) worshiptogether.com Songs (ASCAP) sixsteps Music (ASCAP) Said And Done Music (ASCAP) Capitol CMG Genesis (ASCAP) Capitol CMG Paragon (BMI) Tasha Cobbs Music Group (ASCAP) (adm. at CapitolCMGPublishing.com) All rights reserved. Used by permission.Capitol CMG Genesis (Admin. by Capitol CMG Publishing)
Gracefully Broken | Matt Redman
You have completed this part of the lesson.

INTRO
C G C G
VERSE 1 (2X)
Take Call I have in these hands and multipGly God all that I am
And find my hCeart on the altar again set me on fGire Set me on fire
CHORUS 1
Here IEm am God ACrms wide open G PouringEm out my life gCracefully brokGen D
VERSE 2
My hCeart stands in awe of Your name Your mighty loGve stands strong to the end
You will fulfiCll Your purpose again You won't forsaGke me You will be with me
CHORUS 1 (2X)
BRIDGE
Em All to Jesus nCow GAll to Jesus nDow EmHolding nothing bCack HGolding nothing bDack
I suEmrrender C I surrGender D I suEmrrender C I surGrendDer
CHORUS 1 (1X)
CHORUS 2
Here IEm am God ACrms wide open G PouringEm out my life gCracefully brokGen D C
TAG (6X)
Am7 Your power at work in me G/B I'm broken gracefully C I'm strong when I am weak DI will be Emfree G/B
CHORUS 3
Here IEm am God ACrms wide open G PouringEm out my life gCracefully brokGen
(Capo on 2)
INTRO
C G C G
VERSE 1 (2X)
Take Call I have in these hands and multipGly God all that I am
And find my hCeart on the altar again set me on fGire Set me on fire
CHORUS 1
Here IEm am God ACrms wide open G PouringEm out my life gCracefully brokGen D
VERSE 2
My hCeart stands in awe of Your name Your mighty loGve stands strong to the end
You will fulfiCll Your purpose again You won't forsaGke me You will be with me
CHORUS 1 (2X)
BRIDGE
Em All to Jesus nCow GAll to Jesus nDow EmHolding nothing bCack HGolding nothing bDack
I suEmrrender C I surrGender D I suEmrrender C I surGrendDer
CHORUS 1 (1X)
CHORUS 2
Here IEm am God ACrms wide open G PouringEm out my life gCracefully brokGen D C
TAG (6X)
Am7 Your power at work in me G/B I'm broken gracefully C I'm strong when I am weak DI will be Emfree G/B
CHORUS 3
Here IEm am God ACrms wide open G PouringEm out my life gCracefully brokGen
(Capo on 0)
INTRO
C G C G
VERSE 1 (2X)
Take Call I have in these hands and multipGly God all that I am
And find my hCeart on the altar again set me on fGire Set me on fire
CHORUS 1
Here IEm am God ACrms wide open G PouringEm out my life gCracefully brokGen D
VERSE 2
My hCeart stands in awe of Your name Your mighty loGve stands strong to the end
You will fulfiCll Your purpose again You won't forsaGke me You will be with me
CHORUS 1 (2X)
BRIDGE
Em All to Jesus nCow GAll to Jesus nDow EmHolding nothing bCack HGolding nothing bDack
I suEmrrender C I surrGender D I suEmrrender C I surGrendDer
CHORUS 1 (1X)
CHORUS 2
Here IEm am God ACrms wide open G PouringEm out my life gCracefully brokGen D C
TAG (6X)
Am7 Your power at work in me G/B I'm broken gracefully C I'm strong when I am weak DI will be Emfree G/B
CHORUS 3
Here IEm am God ACrms wide open G PouringEm out my life gCracefully brokGen
Lesson and Notation ©WorshipArtistry.com
Song: Gracefully Broken
CCLI#: 7091509
Writer(s): Bryan Torwalt Jonas Myrin Katie Torwalt Matt Redman Tasha Cobbs
Artist: Matt Redman
Album:
Glory Song
Copyright © 2017 Thankyou Music (PRS) (adm. worldwide at CapitolCMGPublishing.com excluding Europe which is adm. by Integrity Music, part of the David C Cook family. Songs@integritymusic.com) / Jesus Culture Music (ASCAP) Jesus Culture Music Group (BMI) Son of the Lion (BMI) Meadowgreen Music Company (ASCAP) worshiptogether.com Songs (ASCAP) sixsteps Music (ASCAP) Said And Done Music (ASCAP) Capitol CMG Genesis (ASCAP) Capitol CMG Paragon (BMI) Tasha Cobbs Music Group (ASCAP) (adm. at CapitolCMGPublishing.com) All rights reserved. Used by permission.Capitol CMG Genesis (Admin. by Capitol CMG Publishing)