Learn to play guitar using the songs you love to sing.
Master the A-B-C's.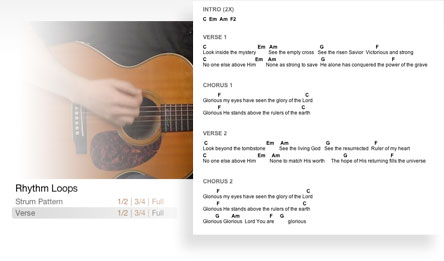 Learn to play from the songs you already know by following our chord charts, sheet music, and practice video loops created to accompany today's top contemporary worship songs.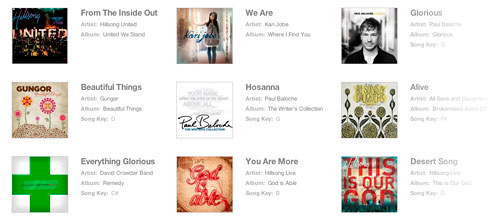 Play along to the latest contemporary Christian worship songs to hit the digital air waves. Songs from such artists as Chris Tomlin, David Crowder, Hillsong, Lincoln Brewster, and many more—with new songs and artists being added all the time.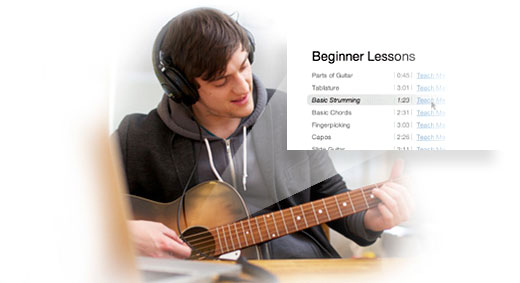 Picking up a guitar for the first time? No worries. We'll teach you the basics from the ground up: stringing your guitar, how to hold it, basic strumming and chords, and fingerpicking. Worship Artistry will equip you with the foundational skills you need so that you can get started right away playing your favorite worship songs.
Seasoned player? See our practice tools
Worship Leader? Equip your team
You've got the heart, we'll teach you the skill.
Free/month
Join our community
Full access to all Instrument 101 lessons
Green Room Membership
3 Free song lessons of your choice
Individual
$8/month or $85/year
Everything for Every Instrument
Pay Annually and Save
Full access to All Instruments
Full access to all song lessons
Full access to all Instrument 101 lessons
Green Room Membership
Teams
As low as $3.00/user
Everything for Everyone
Annual Plans available from 3 - 25 Users

*

Free 30 day trial on Annual Plans
Monthly Per User Plans Available
Full access to all song lessons
Access all instrument parts
Full access to all Instrument 101 lessons
Access Practice Mix
Green Room Membership
Got a question? See our FAQs.
The videos are HD, you'll need broadband Internet.
A modern browser with h264 support. Chrome or Safari recommended.
Tablets: Works on Apple (iOS) devices and Android devices that support h264 playback.
Phones: Coming soon!
Licensed lessons from Sony/ATV, EMI, Hillsong, Word and Integrity Music.