Discover and practice new music.
Tools for true guitar heroes.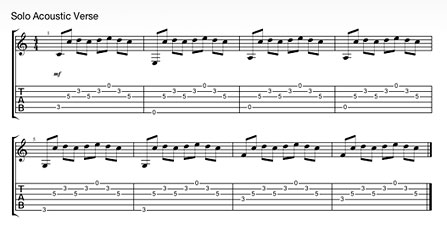 Put the "play" back in playing guitar. Let's face it. Playing guitar should be fun. With that in mind, Worship Artistry has designed a system that frees you to enjoy confidently playing at your best.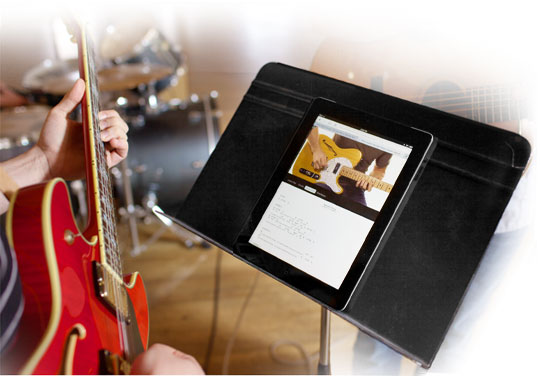 Not just for beginners – Perhaps you're already an experienced guitar player looking for ways to quickly pick up riffs to new songs or get fresh ideas for the songs you already know. Our video tips for playing individual riffs, creative suggestions and custom teaching environment help you take your playing to the next level - in as little time as possible.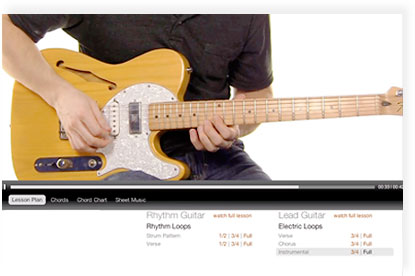 Sound advice. We know what it's like to spend valuable hours trying to reproduce a song's riff: Playing that live recording ad nauseum. Figuring out which part to play. Tweaking your tone to get the sound just right. So as worship musicians ourselves, we've already done the leg work for you, assembling the tools you need to help achieve the sounds you hear in today's worship songs.
Just Learning? See our beginner features
Worship Leader? Equip your team
You've got the heart, we'll teach you the skill.
Free/month
Join our community
Full access to all Instrument 101 lessons
Green Room Membership
3 Free song lessons of your choice
Individual
$8/month or $85/year
Everything for Every Instrument
Pay Annually and Save
Full access to All Instruments
Full access to all song lessons
Full access to all Instrument 101 lessons
Green Room Membership
Teams
As low as $3.00/user
Everything for Everyone
Annual Plans available from 3 - 25 Users

*

Free 30 day trial on Annual Plans
Monthly Per User Plans Available
Full access to all song lessons
Access all instrument parts
Full access to all Instrument 101 lessons
Access Practice Mix
Green Room Membership
Got a question? See our FAQs.
The videos are HD, you'll need broadband Internet.
A modern browser with h264 support. Chrome or Safari recommended.
Tablets: Works on Apple (iOS) devices and Android devices that support h264 playback.
Phones: Coming soon!
Licensed lessons from Sony/ATV, EMI, Hillsong, Word and Integrity Music.