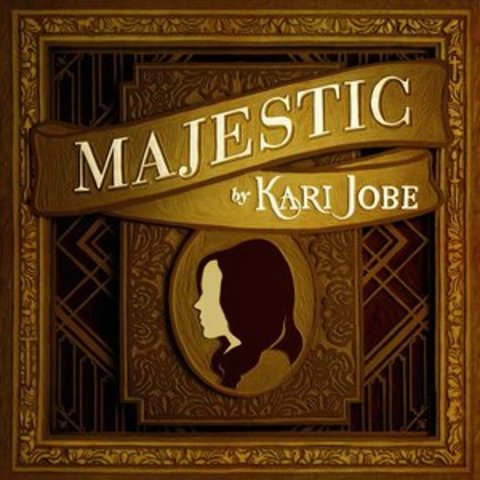 I Am Not Alone
Song Lesson
Artist:

Kari Jobe
I Am Not Alone | Kari Jobe
You have completed this part of the lesson.
(Capo on 2)
INTRO (2x)
Bm7 G Em7 Bm7 Asus
VERSE 1
Bm7 When I walk through G deep waters Em7 I know that You will be with Bm7me Asus
Bm7 When I'm standing G in the fire Em7 I will not be overcBm7ome Asus
Em7 Through the valley of the Bm7shadow D I will notAsus fear A
CHORUS (2x)
I am not alDone I am not Asusalone You will go bBm7efore me You will never lGeave me
VERSE 2
Bm7 In the midst of G deep sorrow Em7 I see Your light is breaking thBm7rough Asus
Bm7 The dark of night will nGot overtake me Em7 I am pressing into Bm7You Asus
Em7 Lord You fight my every Bm7battle D and I will noAsust fear A
CHORUS (2x)
BRIDGE
You amGaze me redeem me YoAsusu call me as Your oAwn
VERSE 3
Bm7 You're my strength You're Gmy defender Em7 You're my refuge in the Bm7storm Asus
Bm7 Through these trials You've aGlways been faithful Em7 You bring healing to myAsus soul A
CHORUS (6x)
Lesson and Notation © WorshipArtistry.com
Song: I Am Not Alone
CCLI#: 7007821
Writer(s): Austin Davis, Ben Davis, Dustin Sauder, Grant Pittman, Kari Jobe, Marty Sampson, Mia Fieldes
Artist:
Kari Jobe
Album:
Majestic
International Copyright Secured. All Rights Reserved. Used by Permission.
Copyright © 2014 Worship Together Music (BMI) Kari Jobe Carnes Music (BMI) (adm. at CapitolCMGPublishing.com) / Watershed Music Publishing (BMI) / Be Essential Songs (BMI) / Small City Music () / Benjamin Davis Publishing (BMI) / Upside Down Under (BMI) All rights reserved. Used by permission.