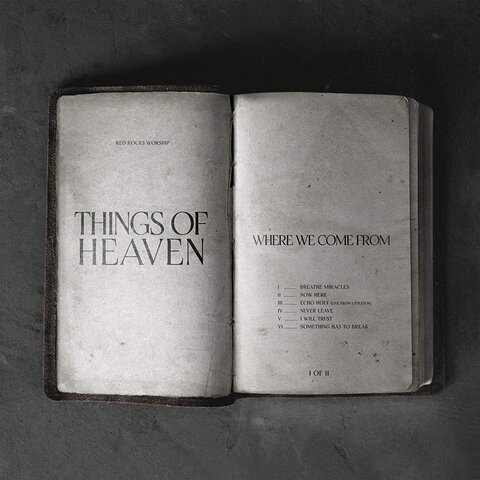 Echo Holy
Song Lesson
Artist:

Red Rocks Worship
Echo Holy | Red Rocks Worship
You have completed this part of the lesson.
(Capo on 4)
Intro (2x)
G/ / / / D/ / / / G/B/ / / / C/ / / /
Verse 1
GGathered at the highest tDhrone wG/Belcomed by meloCdy
An Ganthem I have always kDnown a sG/Bong that's always been in Cme
AmAll glory and Ghonor dominion and poDwer to You
Chorus
GA million angels Dfall facedown on the fG/Bloor all to echo "HColy is the LoGrd"
My heart can't help but sDing with all of heaven G/Broar forever echo "HColy is the Lord"
Chorus Tag
GO - Doh O - oG/Bh forever echo CHoly is the LGord
Verse 2
GMemorized by every hDeart G/Bwritten in eternCity
GEvery lifted voice a Dpart joG/Bining in the symphCony
AmAll glory and Ghonor dominion and poDwer to You
AmAll wisdom and Gwonder belong to no Dother but You
Chorus / Chorus Tag (2x)
Instrumental
D/ / / / Em/ / / / C/ / / / G/ / / /
D/ / / / Em/ / / / C/ / / / / / / /
GStanding at the end of Dtime G/Bthere before the throne of Cgrace
GMajesty before my Deyes I'll lG/Bet it take my breath awCay
Chorus (2x)/ Chorus Tag (2x) end on the 1
Lesson and Notation © WorshipArtistry.com
Song: Echo Holy
CCLI#: 7162703
Writer(s): Mia Fieldes, Jake Espy, Ran Jackson, Kory Miller
Artist:
Red Rocks Worship
Album:
Things of Heaven
International Copyright Secured. All Rights Reserved. Used by Permission.
Be Essential Songs (BMI) Upside Down Under (BMI) Songs of Red Rocks Worship Publishing (BMI) Songs From Richmond Park (BMI) (admin at EssentialMusicPublishing.com). All rights reserved. Used by permission.