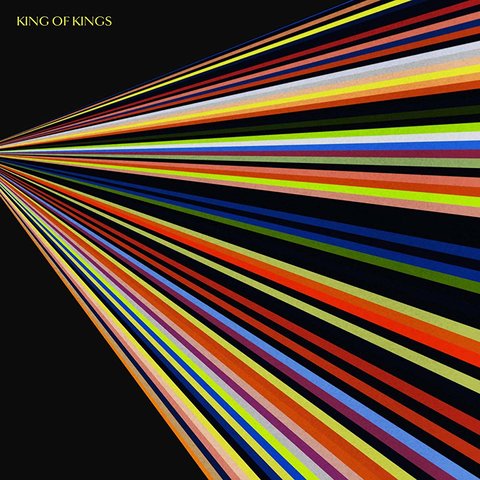 King Of Kings
Song Lesson
Artist:

Hillsong Worship
King Of Kings | Hillsong Worship
You have completed this part of the lesson.
(Capo on 2)
VERSE 1
In the C/Edarkness we were Fwaiting without Ghope without Clight
'Til from C/Eheaven You came Frunning there was Gmercy in Your Ceyes
To fC/Eulfill the law and pFrophets To a vGirgin came the WCord
From a tC/Ehrone of endless gFlory to a cGradle in the dCirt
CHORUS
CPraise the Father FPraise the Son AmPraise the Spirit TGhree in one
CGod of Glory, FMajesty AmPraise forFever to the GKing of Ckings
VERSE 2
To reC/Eveal the kingdom cFoming and to rGeconcile the lCost
To rC/Eedeem the whole crFeation You did Gnot despise the cCross
For C/Eeven in Your sFuffering You saw Gto the other sCide
Knowing C/Ethis was our salvFation Jesus Gfor our sake You dCied
Chorus
Verse 3
And the mAmorning that You Frose all of hGeaven held its bCreath
Till that Amstone was moved for gFood for the LGamb had conquered dCeath
And the Amdead rose from their tFombs and the aGngels stood in aCwe
For the Amsouls of all who'd cFome to the FGather are restCored
And the C/Echurch of Christ was Fborn then the SGpirit lit the fClame
Now this C/Egospel truth of Fold shall not kGneel shall not fCaint
By His C/Eblood and in His Fname in His fGreedom I am fCree
For the C/Elove of Jesus CFhrist who has reGsurrected mCe
Chorus
CHORUS TAG
C/EPraise forFever to the GKing of Ckings
Lesson and Notation © WorshipArtistry.com
Song: King Of Kings
CCLI#: 7127647
Writer(s): Brooke Ligertwood, Scott Ligertwood, Jason Ingram
Artist:
Hillsong Worship
Album:
King of Kings
International Copyright Secured. All Rights Reserved. Used by Permission.
Essential Music Publishing LLC, Hillsong Music Publishing (Admin. by Capitol CMG Publishing) Copyright © 2019 Hillsong MP Songs (BMI) (adm. in the US and Canada at CapitolCMGPublishing.com) All rights reserved. Used by permission.