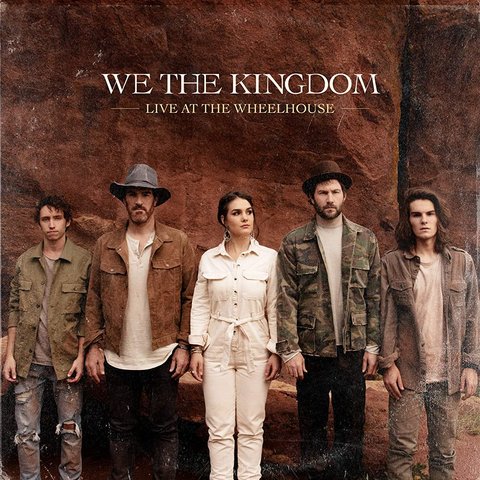 Sing Wherever I Go
Song Lesson
Artist:

We The Kingdom
Sing Wherever I Go | We The Kingdom
You have completed this part of the lesson.
(Capo on 2)
Chorus
GAll my life all I kCnow GGod's been good gDood to my soul
EmMountain high vCalley low I'm going to sing wheDrever I gGo
Verse 1
God is Emfor me He's not agCainst me I will Ghold to the plans He has D/F#for me
When I'm Embroken He will Cfix me I will Gcall on the nDame of the LCord
Chorus
He's my Emheart song in my Csorrow He's my hGope and my strength for tomD/F#orrow
When the Emstorms rise all aroCund me I will cGall on the nDame of the LCord
Chorus (2x)
Bridge
I got Cjoy joy joy deep in my sGoul
I will Csing sing sing wherever I Ggo D
Chorus (2x)
Lesson and Notation © WorshipArtistry.com
Song: Sing Wherever I Go
CCLI#: 7138601
Writer(s): Ed Cash, Scott Cash, Kyle Briskin, Martin Cash, Franni Cash, Andrew Bergthold
Artist:
We The Kingdom
Album:
Live At The Wheelhouse
International Copyright Secured. All Rights Reserved. Used by Permission.
Copyright © 2019 We The Kingdom Music (BMI) Neon District Music (BMI) Bay19 (ASCAP) Scott Cash Publishing Designee (BMI) Angie Feel Good Songs (ASCAP) Capitol CMG Genesis (ASCAP) Capitol CMG Paragon (BMI) (adm. at CapitolCMGPublishing.com) All rights reserved. Used by permission.