3 Chord Shapes and Riffs You Need To Be Using
Work your way up the neck.
We used some shapes in Paul Baloche's "O Come All Ye Faithful / We Adore You" that I thought I'd expand on a little. Watch this video for the details and then check below for tabs and chord shapes.
Shapes

For your major and minor chord shapes the root needs to be either the lowest or the highest note of the chord. For example, to make a G major chord, you would play the major shape making sure the note on the D string and high E were G's. Likewise to play an Am chord, you play a minor shape with notes on D and E both being A. The slash root is on the B string with the bass on the D string so to play a D/F#, your D is on the B string and your F# is on the D string. It makes sense in the video.
Examples
Here is a run up the scale with variations on the chord shapes as shown in the video. You'll notice in the 4th measure I added the suspended note on the chord. This doesn't always work in context but it's good to know you have the option.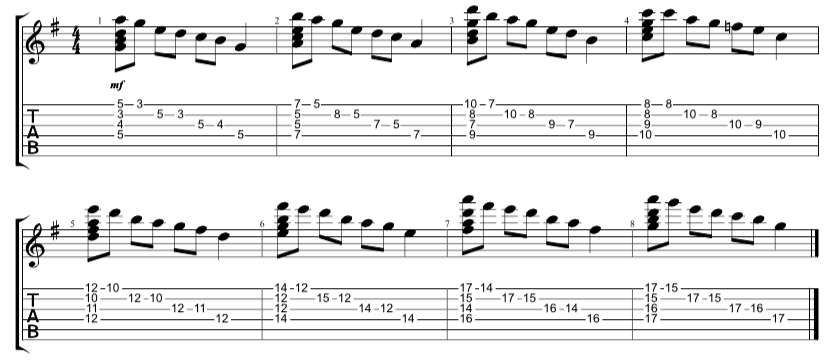 As always, I'll take questions below if you've got them.