Beyond Bar Chords
Moveable shapes that most people don't know. Don't be most people.
Movabel chords are cool. With one simple shape we can move all over the neck. Most of us are familiar with the usual suspects, but bar chords (yup, that's how I spell it) and powerchords only scratch the surface. In this post we are going to explore the oft forgotten G2 shape and I think you'll be surprised how versatile this it can really be.
First of all, here is what we are working with. Take special note that the A and high E strings are muted. This is important for all the places we are going to move it but it doesn't mean we can't open them up in other positions.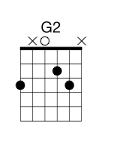 Now let's start moving it around.

Now using the same fingering start adding your pinky to create more voicings.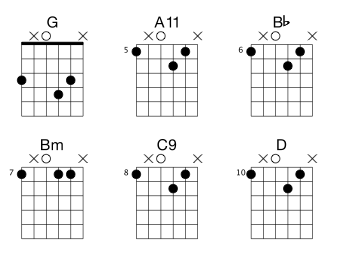 Suddenly you can fly all over the neck. Once you've played around with them, see them in action here:
What are some of your favorite shapes to move around?