Dominating The D Chord
Looks like I'm not the only one getting bored with this one...
If you've watched the chord diagram walkthrough's in the song lessons, you've probably heard me refer to the "Plain Old D Chord". It sticks out like a sore thumb. G2sus, Cmaj7add2, Em6, D. Oftentimes we find ourselves hanging on that chord for a few measures at a time. Sure we can get "creative" by throwing in a D2 or a Dsus but that gets old. In this post I've put together a collection of chord shapes that you can try when you see the ubiquitous D on the chord chart.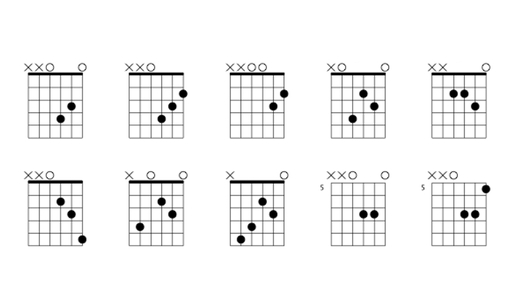 Keep in mind, sometimes these will fit and sometime they won't. This isn't meant as a theory lesson, simply a "spark your creativity lesson". Let your ear be your guide. If you need some ideas, here's a domonstration of these chords in action. The first half of the video is vamping on the 'D' while the second half frames it in a G C D progression. Get crazy!