How NOT To Set Up A Bass Amp EQ
Strike A Balance
Even if you're a talented bass player, an imbalanced EQ can make it sound like you have something to hide. Here's where to start before you adjust those frequencies.
I often go into a church or music store and see this EQ on the bass amp.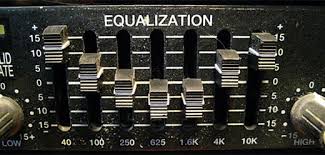 On the left are the frequencies that are low "bassy" frequencies, on the right are the high treble "hissy" frequencies, and in the middle are the midrange sounds. It is around 1K where the human voice energy is.
This EQ above is the the equivalent of a guitarist using a lot of effects like delay and reverb to hide their lack of technique. The bass can actually sound quite friendly if you carve out all the mids like the picture and the bass guitar is the only thing playing. Perhaps you might use this setting if you were doing a slap or tapping solo on your own.
That is usually not what happens in worship, though. All the energy and clarity of the notes live in the midrange. Once the band kicks in, midrange is what is needed to hear the movement in the changes.
Start with your EQ like these in your next rehearsal and see how you feel about it when the band kicks in.
If you have a graphic EQ: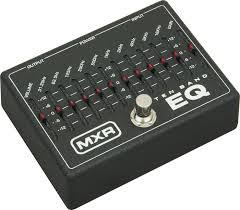 Or if you have EQ knobs:

Songs like Phil Wickham's "This Is Amazing Grace" has even more of the midrange presence. If you flatten the EQ and actually cut some of the far left one (40 hz) and then boost some mids, you will find it is closer to the tone heard in verse 2 of the song.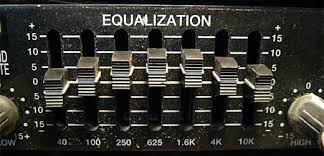 Feel free to comment on this post and we can chat about what combinations of amps, basses, and EQs work for different players.
Nothing to Hide -- Let Your Skills Shine
Join For Full Worship Song Tutorials