Should You Buy That Pedal?
A Helpful (and humorous) Flowchart
It's easy to get amped up about buying pedals but should you drop your hard earned cash on it? I've created this handy flowchart to help you decide. Check out our new Resources page if you feel like doing a little pedal browsing.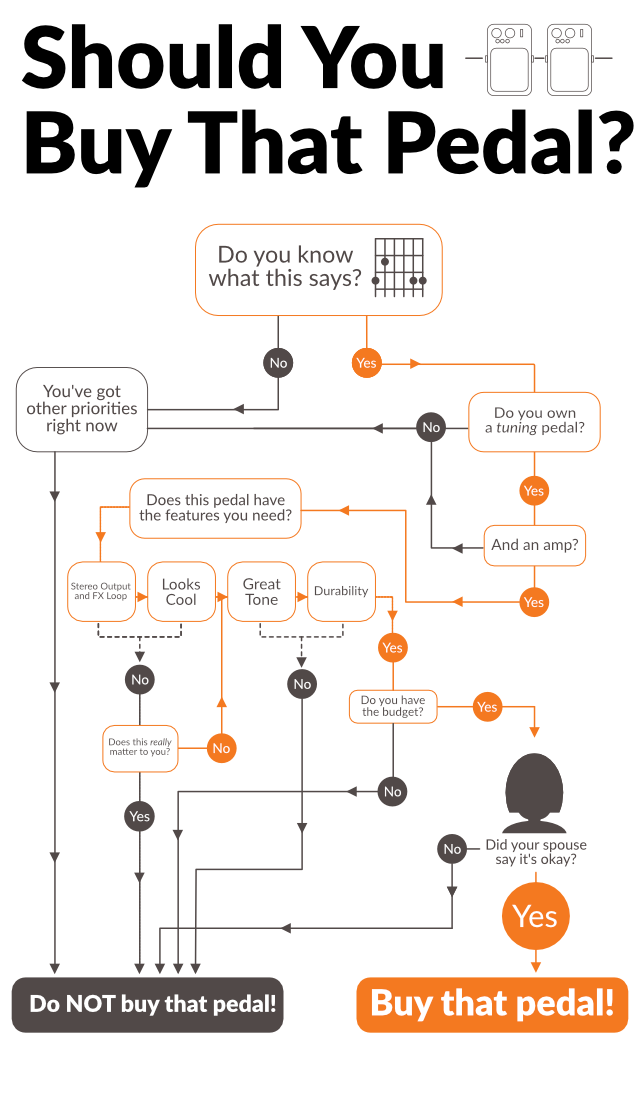 Spouse-Approved Lessons Here
Join For Full Worship Song Tutorials