Transposable Tabs and Sheet Music
Worship Artistry presents a new feature
Your worship leader got a cold? Female vocalist taking the lead?
Transposable sheet music, tabs, and chord charts let you adjust your parts to fit this week's set. Check out the video to see it in action.
Can I print out tabs?
Yes, you are able to print our tabs from the print icon in the top right corner of the tabs. If that doesn't print all of the lines of every section of the song, then increase and decrease the size of your browser window to ensure that our print preview page modifies to include all lines of all the music. (That said, we encourage you to ditch the printing altogether and use the incredible device you are reading this on. You'll never go back.)
Why did one section not transpose?
If you are trying to transpose lower than an open string, you will get a notification on the section that it could not be transposed. Our suggestion is to use the transposing tool to transpose up an octave or try to work that section out on your own. We've got lots of teaching on transposing for yourself.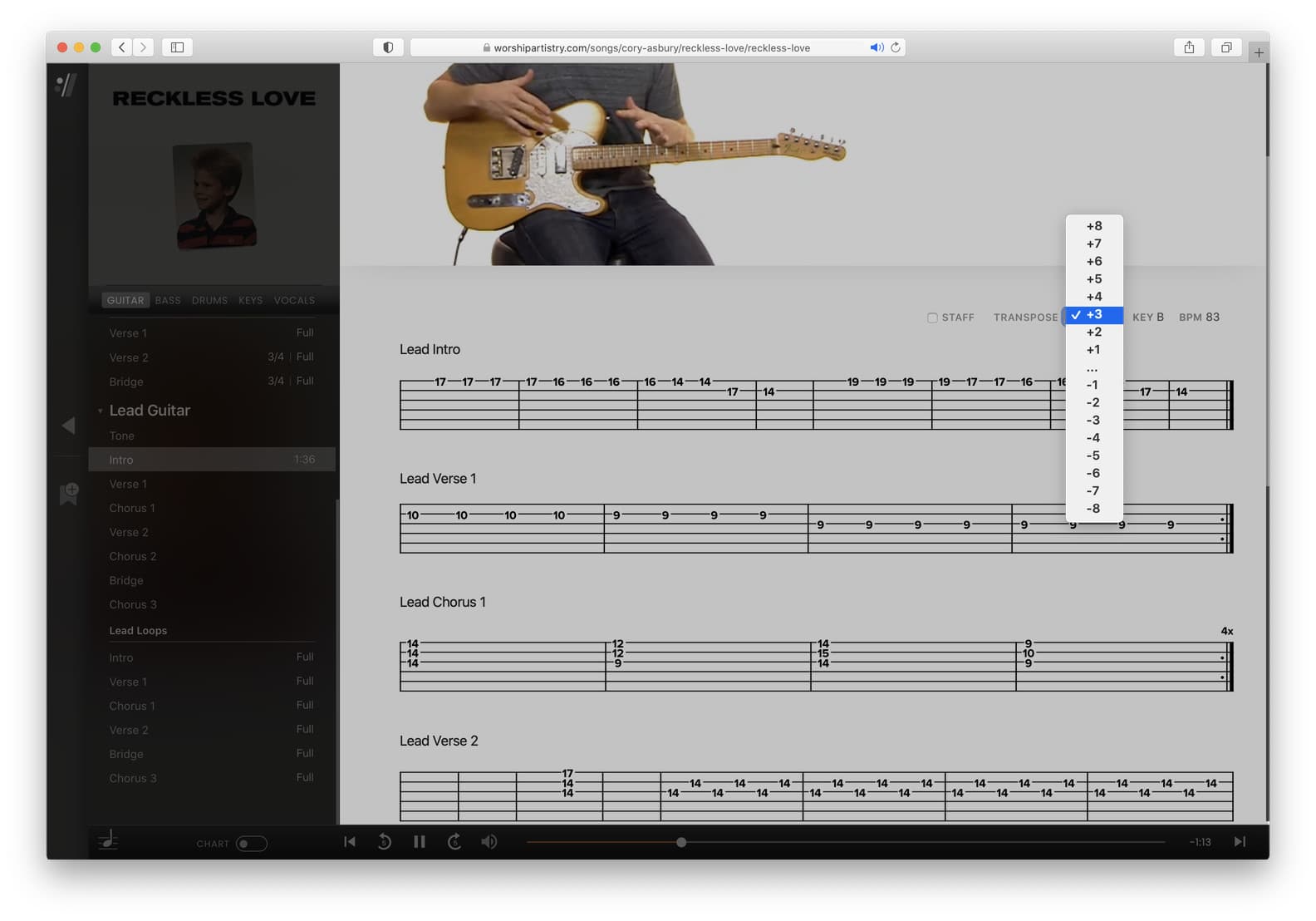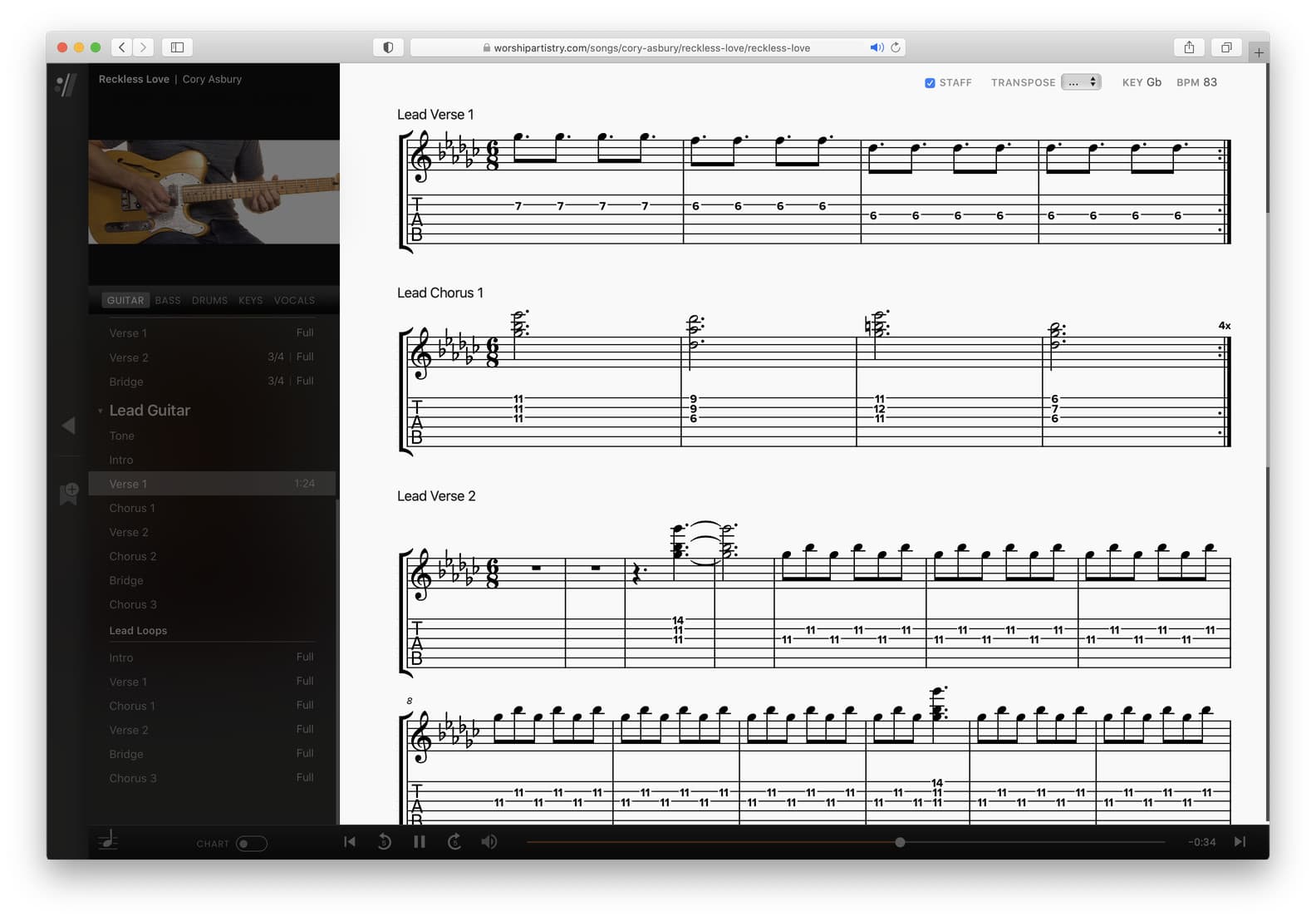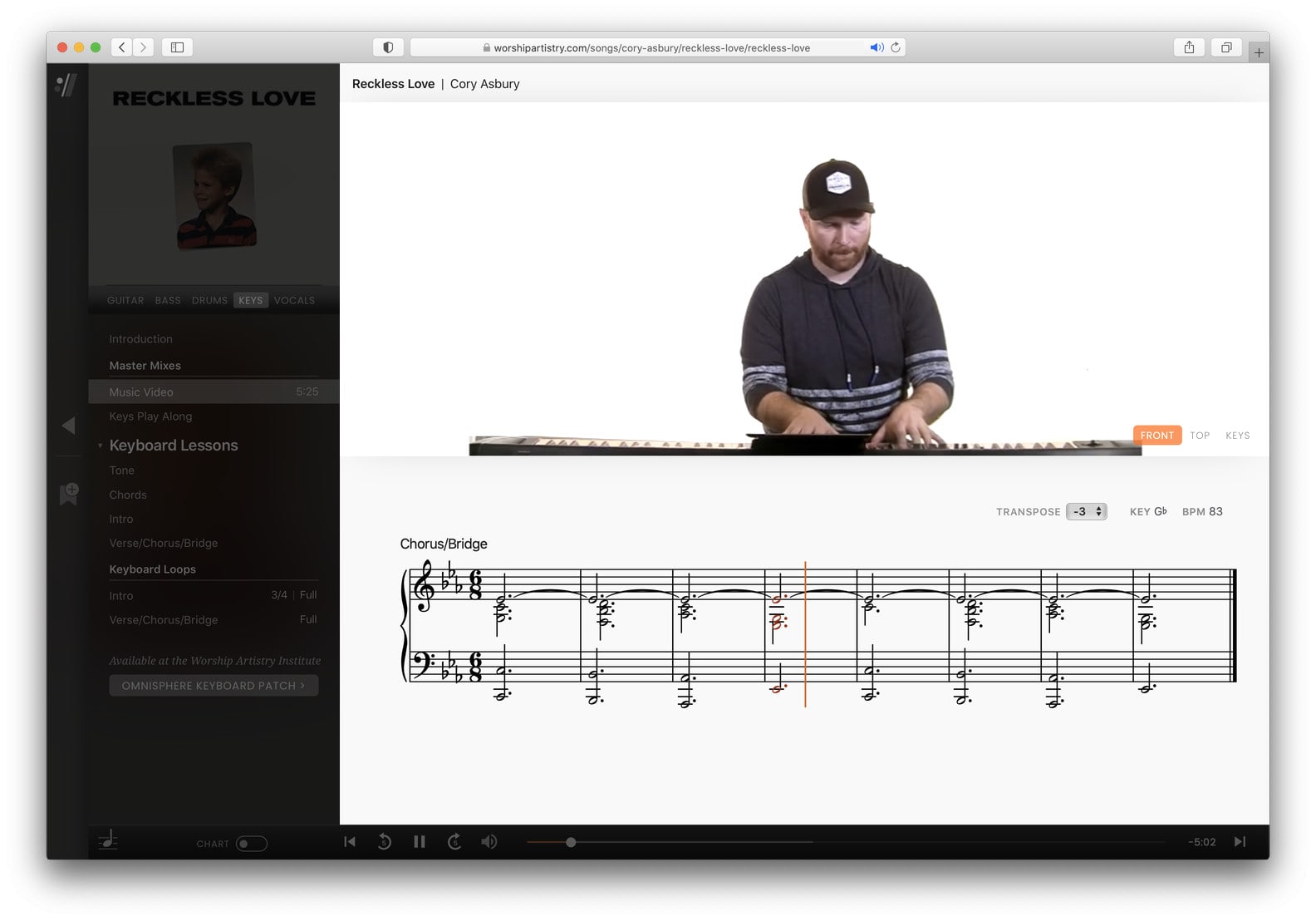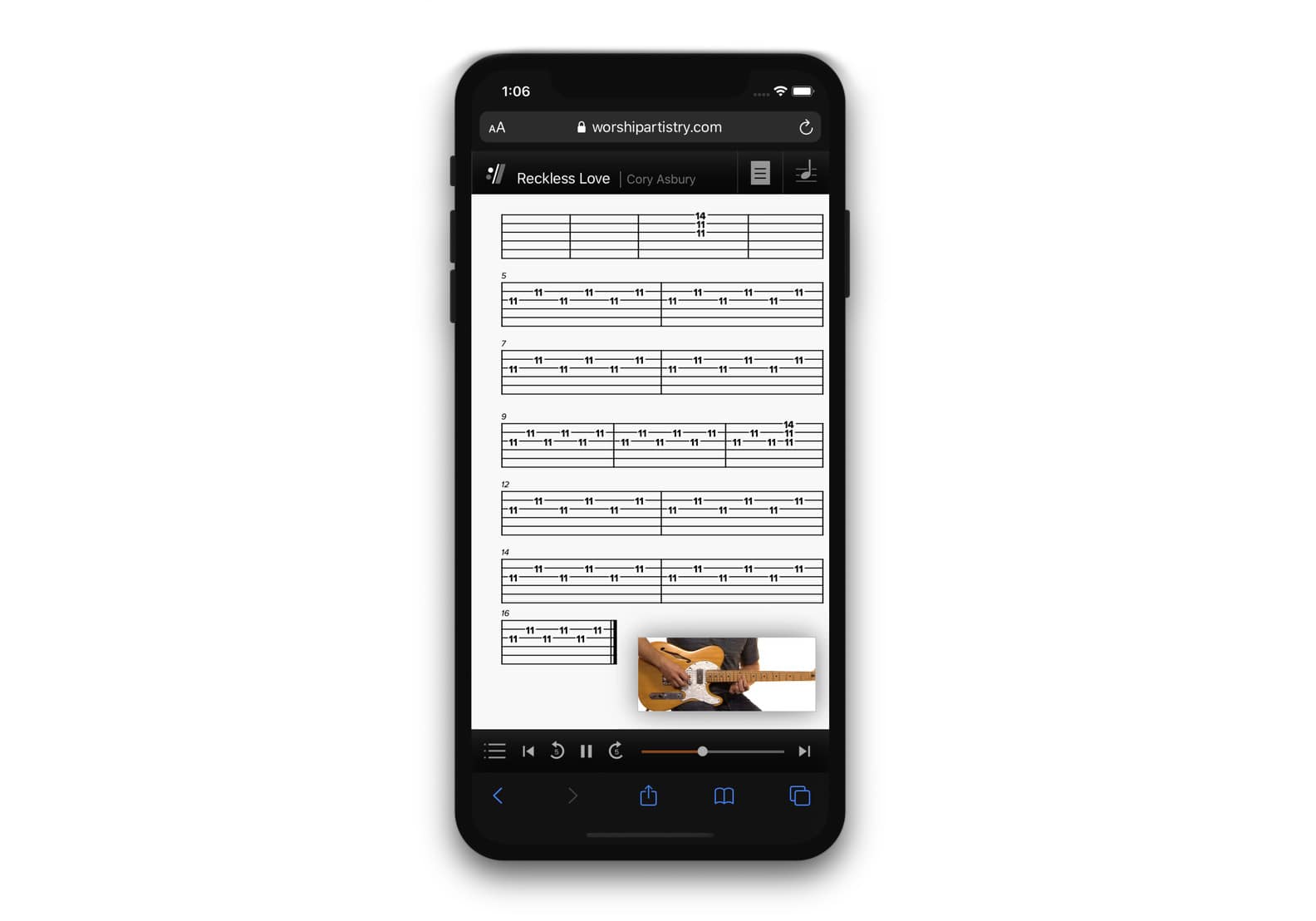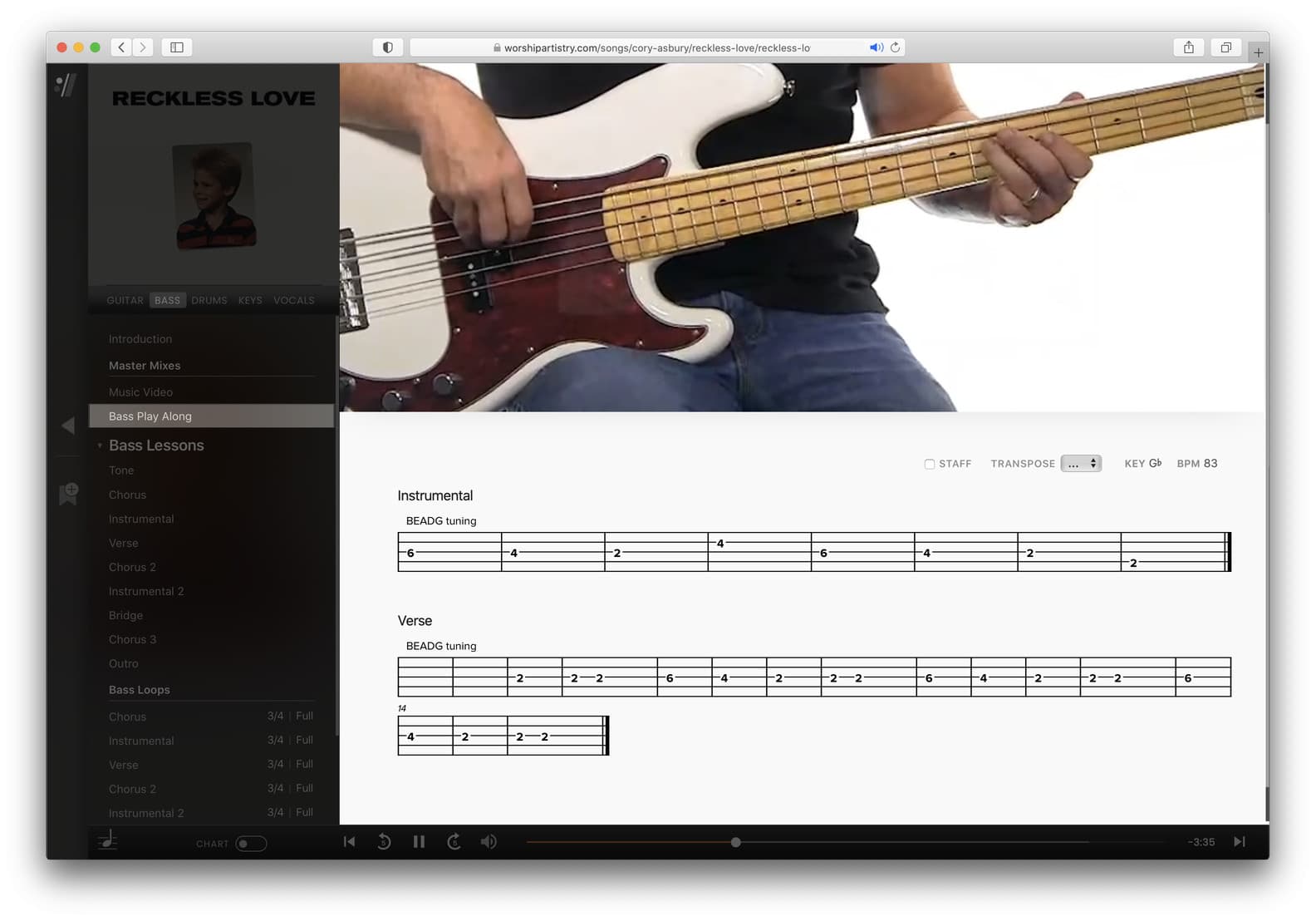 Here's what our early-access members have to say:
Oh. My. WORD. This guitar/keys player is in heaven. Amazing!!!!!!!!
-Nate H.
Short response - it's awesome.
-Page G.
Between rotating male and female singers we change keys quite a bit. This is absolutely fantastic!
-Todd Y.
I love it!!!!!! I have always done my transposing by hand, but with these tools I can accomplish it in a fraction of the time!
-Tim L.
As I speak from experience as someone who struggled with manually transposing lead tabs for 2 years or more, these will help SO many church musicians.
-Dwayne H.
Being able to hear the riff by itself in the key being used by the band goes a long way to getting the fingering internalized.
-Alan S.
Who gets this feature?
This feature comes standard on individual and team accounts. If you are a Legacy member (joined before November 19th, 2019) and don't have the chord chart transposing add-on, you will have to purchase the add-on which now includes transposable chord charts and notation for the same price. You can do so with a few clicks in your "My Account". It's well worth the upgrade. Try out a free sample lesson to see for yourself.