You Need More FAT People On Your Worship Team
Qualities to look for when recruiting new team members
Last August, I accepted a part-time worship director position at a local church here in Kansas City. After just a couple of weeks into my new role, I quickly realized that I needed to recruit more people on the worship team. Sound familiar?
One day I was discussing this challenge with my senior pastor and he said something that I'll never forget. He told me to look for people who are Faithful, Available, and Teachable. I immediately started to refer to them as FAT people…just so I can remember it easily.
I've been leading worship for over 15 years now and this is my favorite phrase so far, it sums up what type of people we should look for.
You know how to shred on the guitar? Great! But, are you a faithful person? Are you faithful to God, to your spouse and kids? What about other commitments?
You've Got the Heart, We'll Teach You the Skill.

Try free for 21-days!
He's the best bass player in town? Awesome! But, is he available to play on the worship team at least once a month? Is he available and willing to serve in other areas of ministry besides playing the bass? Let's avoid the I'm-A-Bass-Player-So-I'm-Too-Good-To-Do-Anything-Else Syndrome.
You've been singing for 30 years? Wow! That's incredible! But, are you teachable? Are you willing to continue learning and honing your skill? Are you open to suggestions during rehearsal? Are you able to adapt to our way of leading worship?
When you are desperate for singers and musicians, it can be tempting to lower your standards and just let anyone that has a heartbeat join the team. However, I want to encourage you to look for FAT people. If they don't seem to be around, be patient and wait for them.
Let's pray for more FAT people in our churches!!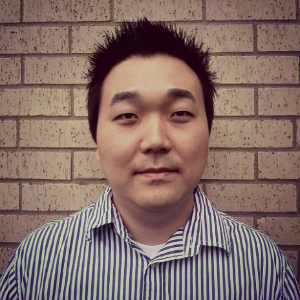 Wisdom Moon is a husband, father, worship leader, songwriter, and Founder of All About Worship & Kingdom Songs. He was born in South Korea, but spent most of his life in Silicon Valley (California), and currently resides in Kansas with his wife and three kids. Wisdom has been involved in worship ministry for over 20 years. He currently serves on staff at a local church as a part-time Worship Director, helps Christian companies with their digital marketing, as well as continuing to run the day-to-day operations of All About Worship and Kingdom Songs.