Acoustic Hymns: The Old Rugged Cross
The Hymn Refresh Series Continues!
Old rugged cross is a classic hymn, but the slow, old school gospel tone doesn't live up to the celebratory nature of the lyrics. Jason -- our lead guitar instructor -- wanted to create a more upbeat version of the song to match the joyful spirit of this worship essential. Try this version of the Old Rugged Cross hymn for an acoustic refresh of the classic. No tambourine or harmonica necessary (but we do like them).
Watch to the end for helpful tips and tricks about finger placement, and notes on how to play this faster, fresh version of Old Rugged Cross.
The Old Rugged Cross chords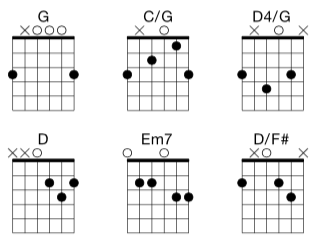 Here is a chord chart for the Old Rugged Cross. Instead of slowing the hymn down, this faster version amps up the verses and chorus, making it a ton of fun to play.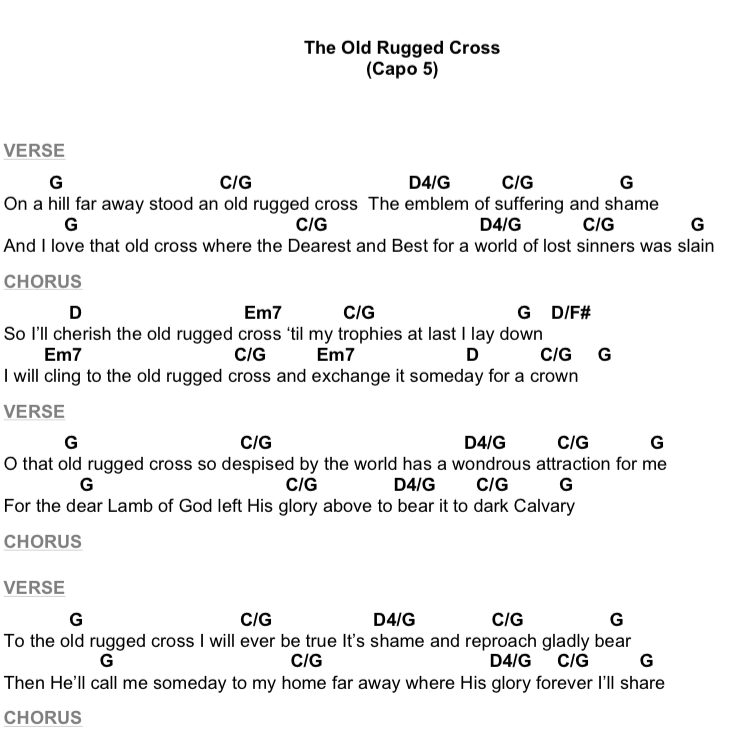 You can play this lively version of Old Rugged Cross on either piano or guitar and it will still sound awesome. Of course, you can always add a harmonica or tambourine to spice things up and add more dimension, as Jason did here, but with this version of the hymn you really don't even need it.