How I Learned to Stop Worrying and Love the Key of Bb
Tips for mastering this difficult key on guitar.
When the worship leader starts a sentence with "We're going to change this song from the key A to the key of…" we hold our breath, instinctively hoping for E, D, C, or G. Unfortunately, that sentence usually finishes with something like "…Bb".
Every guitarist lets out a frustrated sigh and either reaches for a capo or starts brushing up on their bar chords. I used to do the same until I started playing with the open strings in the key and found some chord shapes that have become some of my favorites.
The first chord shape family uses the open G string beautifully and can be played by keeping the bass note on the A string for every chord.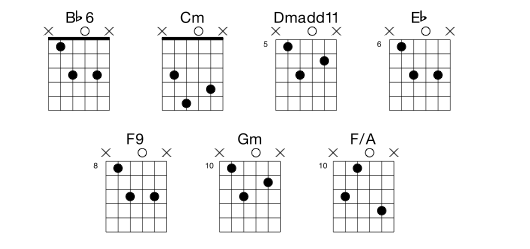 This second family takes advantage of the open D string to pull out some interesting voices. It also allows you to keep your bass note on a single string though this time you are hanging on the E string.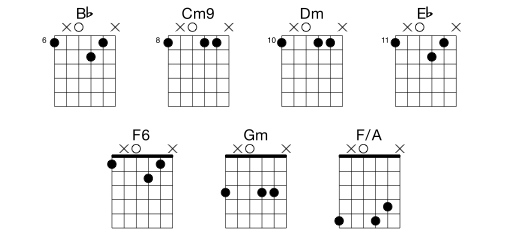 Of course there are plenty of additions you can make to these. As always remember, the more you stray away from the most common voicing, the easier it is to play chords that clash with what your band is playing so let your ear be your guide.
You've Got the Heart, We'll Teach You the Skill.

Try free for 21-days!